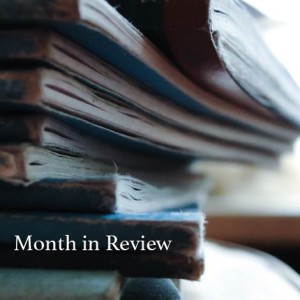 Time for another look back at what I've read this month. I had a really good reading month and even read at least one book that I know will probably make it to my year end favorites. As usual though I've fallen behind on telling you about all of my books read and a bunch of other things but life has just been keeping me away from the blog and bogland.
Here's what I read:
Smoke Gets in your Eyes by Caitlin Doughty
Untouchable by Jayne Ann Krentz
The Book of Unknown Americans by Cristina Henriquez
The Secrets She Keeps by Michael Robotham
Felicity by Mary Oliver
The Secret, Book & Scone Society by Ellery Adams
Unsub by Meg Gardiner
Nonfiction, poetry, audiobooks and mystery! So managed to keep up with adding a bit of variety and keeping things interesting. Hands down my favorite of all of these was The Book of Unknown Americans but I also enjoyed a few others.
As usual, I'm also carrying over a couple of reads into March but I'll tell you more about those in another post. Now, I have to get ready because I'm off to a crafty workshop and I am so excited. This week was exhausting at work so I really need a bit of fun and time to play with paints and meet other creatives. I hope you also had a great reading month and can't wait to catch up soon. Have a great weekend!