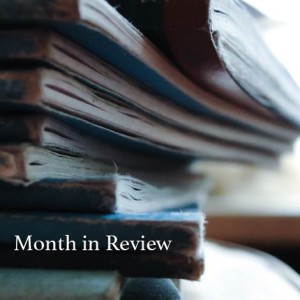 I hope you had a wonderful month. Didn't it just seem to fly by? It was a good month for visiting with friends and family but unfortunately blogging was definitely put on the back burner.
I've got a lot of books going on right now but September was also not the best reading month because lots of starts and few finished books. One thing that was great though was my continued enjoyment of audiobooks. I think I finally have the hang of it!
I finished two audiobooks: The Light We Lost by Jill Santopolo and The Good Daughter by Karin Slaughter. While there were things I like about both books in the end I was a bit disappointed with both.
My favorite read was The House Next Door by Anne Rivers Siddons. A great read for this season and if you are participating in the R.I.P. reading challenge consider this book for your stacks.
Speaking of reading challenges, I was going to do an update of how I'm doing so far but not much has changed since my last check-in which basically means, I'm way behind on all of my reading challenges. I'm not surprised but I was happy to check my notebook where I keep a list of these so I can maybe think about these as the year winds down and I might be able to read some books specifically for these. In particular, I would love to read a few more non-fiction and books in translation.
Anyway, for now I'm looking forward to October. It's time for the Texas Book Festival at the end of the month and this year it's going to be hard to decide because there are so many authors I want to see.
So how was your month? Any exciting things you are looking forward to in October?