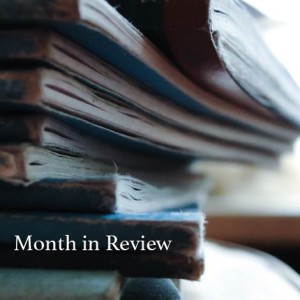 It's time to say good-bye to April. While I didn't think it was the best month for reading, that was mainly due to my attention span for books. I've been focused on some other projects and it's been hard for me to settle down with books but I still managed to finish four very enjoyable books.
The books I read were After Nightfall by A.J. Banner, The Girl I Used to Be by Mary Torjussen, The Family Next Door by Sally Hepworth and The Surveyors by Mary Jo Salter. Three mystery/thrillers and one poetry collection.
There wasn't a lot of variety but at least I got in one poetry book to celebrate National Poetry Month.
I'm carrying over four books but you know how it is, I feel like new month means new books! So I'll probably add another new book to the pile. Speaking of new books, wait until I show you the new books that arrived recently. I'll save those for another post.
Anyway, how was your month? Did you get a lot of reading done?