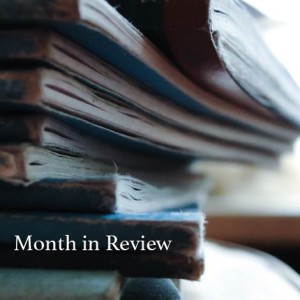 February has flown by, hasn't it? What a great reading month though because I managed to finish seven books and three of those were outstanding reads. Here's what I read:
Shelter by Jung Yun, Whitefly by Abdelilah Hamdouchi, Good Evening, Mrs. Craven by Mollie Panter-Downes, Faithless by Kjell Ola Dahl, The Bright Hour by Nina Riggs, My Brilliant Friend by Elena Ferrante and Where the Wild Cherries Grow by Laura Madeline.
Favorites where Shelter, Good Evening, Mrs. Craven and This Bright Hour. The others were good reads as well with the exception of Faithless. Oh that one was almost a DNF for me. I still need to catch up on doing some mini reviews so I'll try to get on that soon.
What I really appreciated about this reading month was that I had a mix of fiction, non-fiction, mystery and a short story collection. Also, three of my reads were translated works (Arabic, Norwegian and Italian).
The only disappointing part of this month was not being able to complete a book for Black History Month. I was started reading a collection of Geraldine Brooks poetry but it was due back at the library before I could finish it. Also I had checked out Hunger by Roxane Gay but didn't get to even open that book before I had to return it. Of course I can read these books any time and I do plan to keep them on my list.
Oh yes, and I totally didn't get to start Portrait of A Lady for Bellezza's readalong either.
For March my goal is to continue my library ban that I just started about a week ago. I know it sounds terrible doesn't it? I just think I need to devote a bit more of my time to my own books. Like many of you, my shelves (and Kindle!) are overflowing so I want to spend a bit more time with my books.
So that's a wrap for February. What about you, did you have a good reading month and what are you excited about in March?