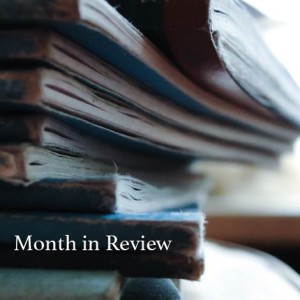 Goodbye to January and a great reading month. I was trying to hold off writing this post a bit longer thinking I might finish another book but it looks like I'll be carrying over three reads into February.
I read six books in total and what makes this a great month is that all my reads were very enjoyable and I even managed to get in two nonfiction reads, a book in translation and a poetry book. The books I read were:
How To Travel Without Seeing by Andres Neuman, A Mortal Likeness by Laura Joh Rowland, Never Look An American In the Eye by Okey Ndibe, The Rain in Portugal by Billy Collins, Unpunished by Lisa Black and City of Lies by Victoria Thompson. I still need to write up some reviews on Unpunished & City of Lies so hopefully I'll have those in the next week.
I did read some fiction but those are the ones I'm actually carrying over into next month. And, I think February will be a crazy reading month as I mentioned in my previous post about all the reading events I'm planning to join in so who knows what the month will end up like. Not to mention that I got a notice today about needing to pick up several library holds. Oh goodness, I think I'm going to be in trouble. I guess that's a good kind of trouble to have right?
I still haven't decided with Persephone to start for Persephone week but I may ask for your help on that one so stay tuned for a post about that.
So how was your reading month? Any good surprises?