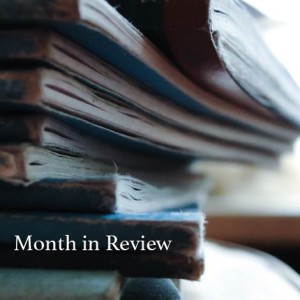 Can you believe we are half way through the year? So far this year I've been reading some really good books but unfortunately June was not the most outstanding month. I finished two books and both were very light reads: The Seafront Tearoom by Vanessa Greene and The Island House by Nancy Thayer.
I may actually finish another book tomorrow night but for now we are just going to say two books. However, I am in the middle of five books so hopefully that means July will be a better month numbers-wise.
Of course it's hard to keep my mind on my current reads when I keep hearing about new books so I think I'll stick with my current reads and try to make some progress this weekend but I'll leave you with two links that I think you'll enjoy:
Nancy Pearl's Summer reading list. Lions by Bonnie Nadzam is a book I've had my eye on for a while. After hearing her segment on NPR this morning though I wanted to add all the books to my list. She is so enthusiastic about the books and I just love hearing her.
5 Crime Must-Reads for July. I'm really looking forward to Persons Unknown by Susie Steiner. I read her debut novel last year and thought it was a great read so I'm interested to see what she has in store for her characters with her second novel.
Have a wonderful weekend and let me know what are you looking forward to in July?