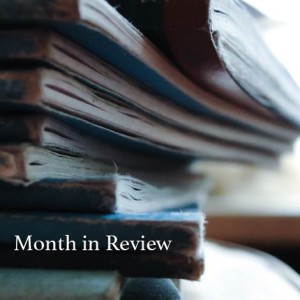 One month left in the year – am I going to finish my reading challenges? Will I make a dent in my stacks? Well if November is any indication I may be in trouble. Despite having two days off from work this month I didn't get very far in my reading. I only managed to finish two books.
I read Landline by Rainbow Rowell and Ice Cold by Andrea Maria Schenkel. Landline was a bit of a disappointment but Ice Cold was a wonderful read and best of all it meant that I did read at least one book for German Literature reading month!
Speaking of reading challenges, I may finish my Books in Translation and Poetry reading challenges but the two others will probably be a fail. I'm pretty happy with my participation though and I'll try to remember to do a recap of all challenges.
Challenges… I wonder what new challenges are popping up for next year. I better not look or I'll get distracted by those.
Anyway, I have quite a few books in progress and my goal for December is to finish all the books in progress. Ideally I'd like to not add any more books to the ongoing stack, at least not until I finish some of them, but that's hard to do. I am also starting to think of reading plans for next year. What I'd like to read more of and just things like that. Anyway, how was your reading month and what do you have planned for December?