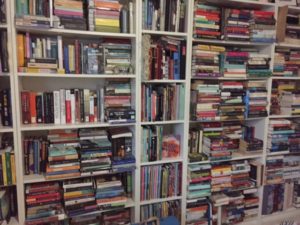 There are still a couple of days left in the month but I already have a list of reading events not to be missed. You've probably already heard of some of these but I'd love to hear if you are going to join in on the fun. I'm actually going to try and do all of these! I know, crazy right?
Portrait Of A Lady readalong hosted by Dolce Bellezza. Have you read this classic? I tried reading this a long time ago and I think I may only have gotten through the middle of the book.
Doing Dewey is hosting a quarterly read, Hunger by Roxane Gay. I already have this on hold at my library so I'm excited to read this.
In honor of Black History Month, Brown Girl Reading is hosting #ReadSoulLit. Aside from reading Hunger, I also have another book that will fit in perfectly for this reading event. I'll tell you about that in another post.
Finally, Jessie from Dwell in Possibility is hosting a Persephone Readathon between February 1 – 11. I'm so up for this readathon. I haven't picked up a Persephone book in a while so it'll be great to visit with these lovely books. I am not sure but I have 4 or 5 to choose from so I will let you know.
January so far has been a great reading month (I'll tell you more in a wrap up post soon) but it's exciting to have these events to look forward to don't you think? Let me know if you will join in some of these. Also, would love to hear if you know of any other reading events that are going on that shouldn't be missed.