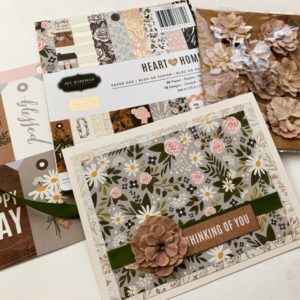 Hello Friends! For those of you in the U.S. I hope you are enjoying the three day weekend! I really needed it. I meant to write more last week but I was a bit under the weather after having gotten my second dose of the shingles vaccine so needless to say doing a monthly recap was not high on my priority list.
August was a great reading month. I finished seven books and a couple of those may be on my end of year favorites list. I also read one book for Women In Translation month and that was Convenience Store Woman by Sayaka Murata. By now I'm so behind on book reviews that I may have to do several at once before I completely forget if I even liked the books. Well, at least in some cases that could happen.
Of course September marks the kick off to Readers Imbibing Peril reading challenge. You know I'm all over it. I'll do a post on that soon. Another thing I'm looking forward to is hopefully the end of our heatwave although I just heard that we can expect higher than normal temperatures through the second week in September. Ugh, I'm really tired of 100s.
Finally, I've been going back to card making. I used to make cards a long time ago but my card making was quickly taken over by pursuits in mixed media but I have so much paper and I thought why not make some cards. So here is a little card I made for a friend. I used the Jen Hadfield Heart of Home paper pad collection. Mine is a 6 x 6 paper pad which is really perfect for card making. I forgot I had these cute flowers and of course I also have a huge stash of ribbons. So easy and so much fun to make.
So that's what's been going on over here at Casa Bookgirl. What was your weekend like and did you get a lot of reading done?