I hope everyone's had a great weekend. I feel so behind on blog reading and such but I was a bit under the weather this weekend. Luckily a trip to Half Price Books (they were having a sale!) cured me and I'm feeling back to normal.
Here are my goodies: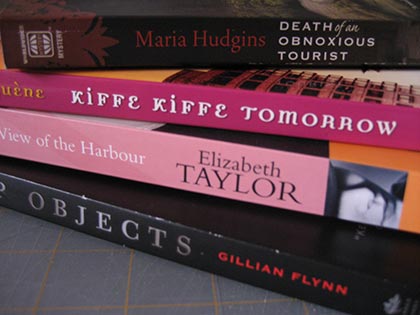 In case you want to know more about the books, they are:
So who else bought books this weekend?