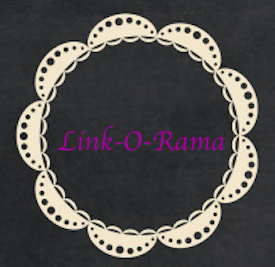 I'm so ready for the weekend, how about you? I'm going to make this one a short post because I'm a bit behind on my reading for my upcoming mystery book group meeting and I'm leading the discussion. yikes! But, I have some fun links I wanted to share so hope you enjoy these too.
For those of you who love maps, take a look at these 16th-Century maps of Mexico. Wouldn't they be wonderful as end papers in a history novel?
Can you imagine being the one to find these scrapbooks? Makes me want to go thrifting this weekend!
Of course, then I read this about radioactive papers and makes me think twice about old papers.
Finally, I know we all know this but Reading Makes People Feel Happier and Smarter. In case you have any non-readers you need to convince to pick up a book.
Happy weekend all and more book talk soon!