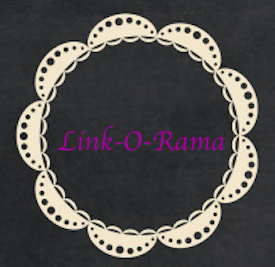 Happy April! I am so excited about National Poetry Month that I've just gone to my library website and put on hold a couple of poetry books. I'm currently in the middle of The Crooked Inheritance by Marge Piercy, which I'm liking a lot. Next up I plan to read some more new to me poets.
Speaking of poetry, have you seen the shop at Poets.org? I love the Haikubes!
Oh and have you heard of Medieval Pattern poems? Check out these amazing works of art.
Also, not only is this Poetry month but Happy International Edible Book Festival day. There was an event in my area but I found out about it too late to go but I saw these Novel Nibbles. Ok, so they aren't books but still pretty cool right?
A few other links I wanted to share are the following:
For those of you who enjoy crime fiction, check out the March edition of Topic magazine. Lots of great stuff. I particularly liked the article on the dioramas.
If you enjoy miniatures, then look at these amazing mini pop up books.
Last but not least, a subject close to my heart is that of journaling. Book Riot had a great article on Book Journaling. Before a blog and an excel spreadsheet, I used to keep track of my reading in various journals. So if you've done the same or wanted to try that check out the article and you may find some inspiration.
Alright hope you enjoy these and now time to read!