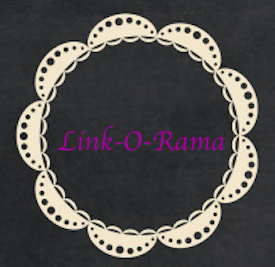 Are you ready for the weekend? I am so ready. I have quite a few errands to run but hopefully I'll still find time to make it to the library to pick up some holds and/or go hang out at the bookstore for a bit. Most importantly, I have to finish my mystery book for book group night.
So I'll leave you with some fun links to check out:
For those of you who enjoy coloring books, how about some coloring books from museums around the world? Yes, now you can download coloring books from 113 museum collections!
Just in case you need more incentive to buy more books, an overstuffed bookcase says good things about your mind. I think I have a coupon for the bookstore so perfect timing.
Have you ever checked out Lonely Planet? The books or forum are a wonderful way to discover places off the beaten path but now there's also Library Planet. If you like to visit libraries on your travels (even if they are the armchair variety kind) through this website you can enjoy libraries from across the world.
If you enjoy sketchbooks, take a look at these contemporary artists who let us take a peek at their pages.
Finally, how did I know know about Reading Retreats? Wherever you are in the U.S. you can find one in your state. I wish I could pack some books and head out to one of these right now.
Anyway, I hope you enjoy these links. Have a wonderful weekend and more book talk soon!