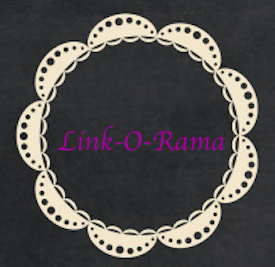 Good morning from a very rainy day in Austin! I need to focus on some studying today and a few other projects so I'll make this one quick and leave you with some fun links to check out:
Did you know that May 12 is World Collage Day? I'll have to remember to share a pic of some of my mixed media projects then but in the meantime, I'm thinking about getting this magazine. I bet it's one I'd look through time and again.
If collaging isn't your thing but you enjoy scrapbooking then check out these wonderful, literary themed scrapbook papers, rubber stamps and washi tapes. I may have to get a few items.
Also, I found this interesting story on the history of scrapbooking. I would love to find a vintage scrapbook during one of my thrifting explorations.
But, if Instagram is more your style then here are links on 5 Favorite Literary Instas. I love the Book Bento Box and may have to try my hand at some pictures like that.
Last but not least, if you enjoy comic books remember that Saturday is Free Comic Book Day.You can check your zip code in the locator to find a participating shop in your area.
Have a wonderful weekend everyone!