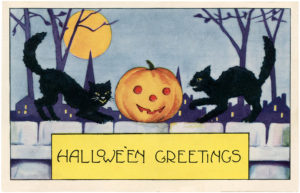 I hope you've all had a great weekend. I was able to spend a bit more time with my books and finished a couple of books that I felt had been lingering for too long on my nightstand.
I also went to the library to pick up a hold and look into some other books I had been thinking about. That said, I probably need to go in a library ban. I haven't quite tallied up my reads to date but I have been relying a lot of library books this year and I should start focusing on my stacks. But, anyway that's a topic for another day.
Instead, here are the library books I check out: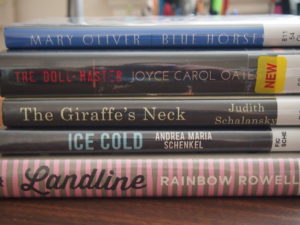 Blue Horses by Mary Oliver. I've already started this poetry collection and it is exactly what I was looking for.
The Doll-Master and Other Tales of Terror by Joyce Carol Oates. I'm still in the mood for spooky reads I guess. The title of this collection certainly makes you think of a horror title but I'm guessing these aren't strictly the ghost and haunted house variety of stories. Still I'm very much interested is this one.
The Giraffe's Neck by Judith Schalansky. Inge Lohmark has been teaching biology for more than thirty years. But nothing will change the fact that her school is going to be closed in four years: in this dwindling town in the eastern German countryside, there are fewer and fewer children.
Ice Cold by Andrea Maria Schenkel. The author recreates Munich, Germany in the 1930s to revisit a terrible crime, and offers thrilling crime fiction that draws on historical events. Two German books? Must be almost time for German Literature Month (more on that later!).
Landline by Rainbow Rowell. I've loved a couple of her books so it's about time for another book by this author.
So that's the scoop. If you are taking little ones out trick or treating have fun! I think we'll save all the treats for ourselves and maybe watch a scary movie.