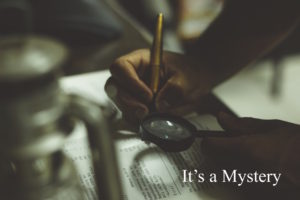 I hope you've all been having a great week. I'm behind on blogging as I was trying to finish a book for my mystery book group meeting last night. I didn't quite make it but I still had tons of fun at book group.
We read The Secret, Book & Scone Society by Ellery Adams. What I appreciated most about the book was the setting because who doesn't want to go to a town where there is a bibliotherapist and you can find a comfort scone? The mystery was a bit on the weak side so this was not a favorite of the group but of course, we had a wonderful discussion about bibliotherapy, small towns, memories, etc. Next month we'll be discussing The Woman in the Window by A.J. Finn.
Speaking of mysteries, I've also started reading two others since my last post about my current reads. I picked up The Master Key by Masako Togawa. This is such an intriguing mystery filled with lots of layers. It's set in an apartment complex where all the residents are women and it's about discovering what secrets each person is hiding. I'm really enjoying this one.
My other mystery is Unsub by Meg Gardiner. This is a thriller featuring a detective racing against time to catch a serial killer. There's been some gruesome images and some surprises. I'm more than half way through this one and I have my suspicions about one characters so we'll see what happens next.
I also have a list of some new mysteries I want to check out but I'll save those for another post. Now, I need to get to bed and finish one of these books!