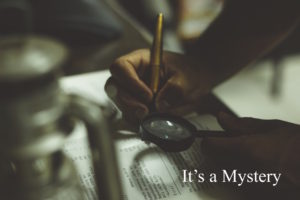 I met up with my book group this week and we discussed Out of Bounds by Val McDermid. General consensus was that it was a good book, if a bit on the slow side, but unfortunately many thought that it wasn't a memorable book. I am still not done with the book but I have enjoyed it so far and do plan to finish it.
Next month we are discussing The Killer Inside Me by Jim Thompson and that will probably be quite a controversial read so I can't wait for that discussion.
Speaking of mysteries though you know I always keep a running list of mysteries I'd like to read so here are some that I've recently added to my TBR list:
Death in the East by Abir Mukherjee. This is part of a series featuring Calcutta police detective Captain Sam Wyndham set in 1920s India. I liked the setting and might actually have to look for the first book in the series.
The Prized Girl by Amy K. Green. A teen pageant queen is found murdered in a small New England town, and her sister's search for answers unearths more than she bargained for.
Firewatching by Russ Thomas. A taut and ambitious police procedural debut introducing Detective Sergeant Adam Tyler, a cold case reviewer who lands a high-profile murder investigation, only to find the main suspect is his recent one-night stand . . .
Let me know if you've read any of these and if you recommend them.
On another note, I'm sorry if I'm behind answering comments and visiting blogs but I've been a bit busy with work and life in general but will try to catch up soon.