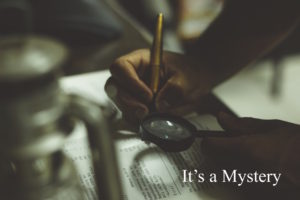 Well, this post was going to be all about my book group meeting earlier this week but I ended up with a cold and had to miss work a couple of days and book group. Ugh. I'm feeling much better and hopefully this weekend I'll actually go out and enjoy it. Anyway, I did finish the book club read, The Long Call by Ann Cleeves which was a good mystery. I'll tell you more about that in book summary post. And, I'm ready for next month's meeting as I received my book order for Out of Bounds by Val McDermid.
In the meantime, as I've finished The Long Call, I decided my next mystery was going to be Suffer the Children by Lisa Black. I've really enjoyed this series and this is the fourth book in the Maggie & Renner series. I expecting a lot of drama as Maggie's ex-husband, who is also a detective, might be finding out the truth about Renner.
Now turning to mysteries/crime dramas on tv we finished Occupied which is set in Norway. We've really enjoyed this series and of course have added Norway to one of the places we want to visit one day. We also started watching Bitter Daisies which is set in Spain. I'm so intrigued after one episode and want to know more.
One last item on mysteries, did you see that the nominees for the Edgars are out? As usual, I haven't read any of these yet.
Anyway, I hope you all have a wonderful weekend and let me know if you are reading or watching any good mysteries.