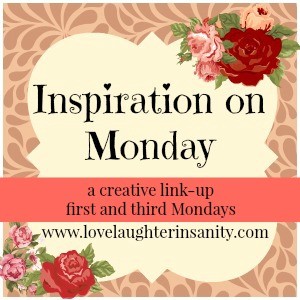 Trish hosted the first edition Inspiration On Monday this week and yes, I'm a bit late. Anyway, Inspiration on Monday is a forum to share things that we've created and things that we are doing to help inspire others. Posts about projects in progress, finished projects, tutorials, and how-tos are all welcome. Feel free to share recipes, crafts, lifestyle, organizing, and DIY tips, and any other idea that can spark inspiration.
I can't pass this up, right? So for a while now I've been meaning to share some art journaling pictures and I just haven't gotten around to it so this was perfect time for some show and tell.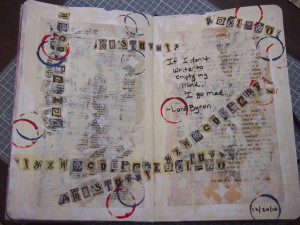 I worked on this journal spread in December. I do use some of my own journals that I make for my journaling but this journal happens to be a moleskine. It's a very simple spread. I used some old book text and white washed it with gesso and off-white paint. I used washi tape and then just made some circles in bright colors.
When I art journal I like to use quotes and poems or just one word. My art journals are more about images rather than putting thoughts on paper. I use my other journals for that. Which reminds me that one of these days I should give you a tour of my journals in progress. I also look to my art journals to try new supplies and techniques.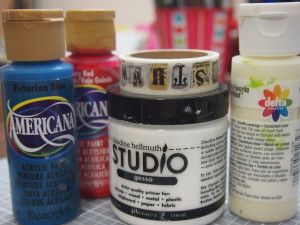 Here is a look at some of the supplies I used. Not a lot really and I was quite happy with the result. If I remember correctly I ended up not liking the white wash I did with the paint and tried to rub some of it off with baby wipes. This washi tape tends to pull up off the edges but I like that in this case as it makes it look more grungy so I didn't use any glue or gel medium to make it stick.
Oh and not pictured is my Faber-Castell Pitt Brush pen. I really enjoy using the Faber-Castell pens but this was the first time using a brush pen and I will have to continue working with it.
Anyway, hope you enjoyed this crafty post. I hope you'll also participate in Inspiration on Monday!