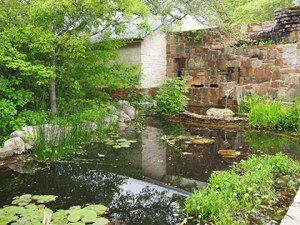 Another weekend has flown by and I'm still wondering how it happened. I won't complain though because it was a really nice weekend and I even went back the Wildflower Center. Our poor backyard needs a lot of help and luckily the Wildflower Center was having their annual plant sale. Oh and get this, we even became members!
We bought Frog Fruit, Lantana, Twistleaf Yucca and a couple of others I'm forgetting. So excited to add these to our garden. We didn't get a chance to walk the trails like we hoped as we spent a bit more time on the plant selecting (and there were quite a lot of visitors) but now that we are members we can go back another time and enjoy the beautiful wildflowers in bloom.
On book front news I finished listening to the audio of Fatal Error by J.A. Jance. It was actually perfect timing too as I only had a couple of more minutes on the treadmill. So get this guys, I actually got used to the audiobook and even went to the library to look for another!
Oh yes, I broke my library ban. It seems that even though I wasn't checking out books from the library I also haven't really made a dent in my books. Who knows what is going on with my reading lately. Just very slow going I guess. And, oh yes, I also borrowed some books but I'll tell you about those in another post because now I have to hurry up and finish Arctic Chill for book group this week.
Hope your week is off to a great start!