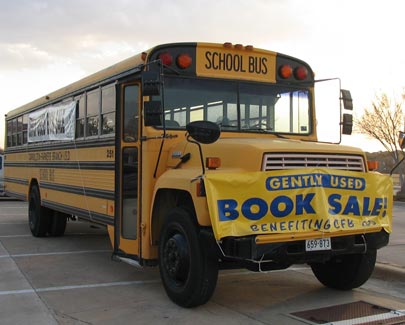 Guess where I'll be this weekend? The local school district is having its annual book sale. Hardbacks for $2 and paperbacks for $1 and by Sunday it's fill a bag and pay $10.
The past couple of years I've found some gems among the endless stacks of Grishams, Kings and Steels.
Anyone else have book related plans for the weekend?