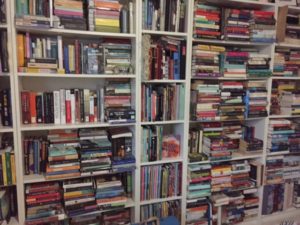 Well, hello friends… I hope everyone has been having a great couple of weeks. Lots has been going on with me. I started a new job and passed my HR certification exam. Hurray!
Very exciting stuff so that's why I took a bit of break from the blog but I'm back. I don't know how quickly I'll catch up and my posts may be a bit hit or miss but I've missed this space.
To do some celebrating I've bought some books and I'll tell you more about those in the next few days. My reading hasn't been that great as I've been focusing on other reading material but I have found a lot of comfort in easy reads.
I had a couple of weeks where I started several books but I couldn't get focused on them and so set them aside. I think it's time to do a clean up of my current reads and start fresh. Sometimes that's the only way for me to get out of the reading slump.
For the moment one of the books I'm reading is The President is Missing. Not necessarily a book I would have picked up but it's for my mystery book group which is meeting next week.
Anyway, that's the latest from my corner. I hope you've been enjoying the summer and would love to hear what you've been reading.