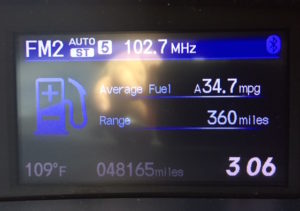 I hope you guys had a wonderful weekend. It was a hot one here. I think I heard that we tied a record at 106 but when I was out in the afternoon my dashboard said 109. I'm going with that. To add insult to injury, I was at JCPenney making a return and as I was waiting in line I noticed they were playing Christmas music. In particular Winter Wonderland. Right… Anyway, now I'm just counting down until I am in a colder climate.
I also stopped by the library but only to return books. I didn't even go in. I know, shock. As we're going on vacation soon I don't want to have any library books out. I may check out some via Overdrive but we'll see. I actually have plenty of eGalleys and books I've bought so I should focus on those.
This weekend I focused on finishing Our Short History by Lauren Grodstein. I'll tell you more about that book soon but there's one part where the main character references a few poetry lines and I loved them. I felt like I'd heard them before so I quickly went to Google to search and easily I found the poem, Recuerdo by Edna St. Vincent Millay.
I'm sure I've read this poem before but I think it's been a while so I was glad to have "found" it again. This time I printed out a copy and added it to my poetry journal. I think I need to read more by Millay. If you have a collection recommendation please let me know.
Alright, it's time to catch up on some tv crime drama. Hope you have a great week ahead and let me know what you've been up to!