Before I get into the regular chit-chat, I wanted to say that the winner of the Last Letter from Your Lover book giveaway is Ellie! Thanks to random.org for helping me select a winner and to Penguin for the book.
So I started the new month with books in progress from February and a new book but I was just taking a look at my reading stats for February and although I complained about feeling like I wasn't finishing books, it was a pretty good month. I finished five books and I had a mix of mystery, fiction, romance, and YA. One of my books was also a translation so, yay!
No major plans for March although I would love to finish my classic in progress. Oh and reading challenge-wise I've made some progress on the Romance Reading challenge, the Vintage Mystery Bingo challenge and the Postal Reading challenge. I still have lots of books to go but I'm having fun.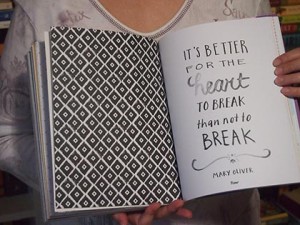 You know what else is keeping me entertained? I received the Flow Book for Paper Lovers. OMG, it is all kinds of paper goodness. Pretty printed paper, notecards, stickers, vellum, tags. I feel like every time I open this book there is a surprise inside.
It has envelopes with little items tucked inside, a garland, address labels and other things I'm sure to still discover. When I first found out about this I thought I could use the paper for some of my bookbinding but now I don't think that's really what I'll use it for.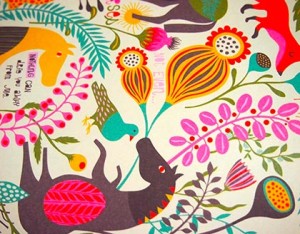 I kind of wish I had an extra book so I could keep one as is to just look through and the other one to tear up and use. Isn't that silly?
Anyway, I'm sure I'll start using the paper soon but I think when it comes to the printed papers that may just be for my art journaling or other crafty pursuits. The paper is not big enough for most of the books, which is a bit of a bummer, but that's ok. I'm sure I'll have fun with these papers.
Now, I'm off to enjoy my mystery and think of paper crafts. Hope you have a great week ahead!