I am hoping all of you are enjoying the holiday season with your family and friends. I am very lucky to be sharing this Christmas with my Abuelita and some of my other family members.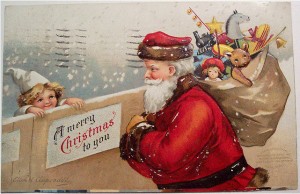 I also want to say thank you for all the sweet comments you've left me in my previous posts. The book blogging community is really the best isn't it?
Anyway, I hope to come back to this space before the year is over as I really want to do my favorite books of the year post and of course do a reading year in review post. Looking forward to it.