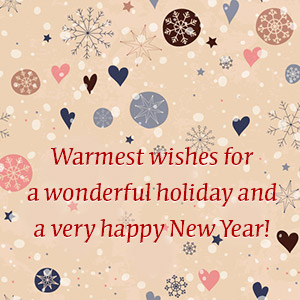 Dear Friends,
Are you ready for the holidays? I am looking forward to a quiet time here at Casa Bookgirl. I don't think we have any family coming to visit although my family tends to surprise me every once in a while. Hopefully I will get to see one of my dear friends next week but other than that, I'm kind of looking forward to some down time.
I wish you and your loved ones a wonderful holiday. Take time to read, rest and enjoy the moments. I think between now and Christmas I may brave the bookstore again just for a cup of mocha and a bit of browsing along the stacks.
After Christmas I plan to have up my post on my favorites of the year and also I want to do a round up on the reading challenges I participated in this year. I know a lot of you are still working on your favorite reads as well so I can't wait to find out which books made your favorites.
Whatever you may be up to, I hope Santa brings you lots of bookish goodies and Happy Holidays!
Hugs,
Iliana