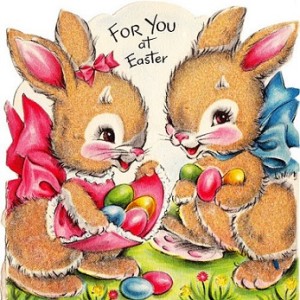 Happy Easter! I hope you've all been enjoying the  weekend so far. We've been taking it easy. Last night we watched Mockingjay, Part 2. I liked it, more than part 1 actually, but I still wish I had read Mockingjay before watching the movies. Oh well, sometimes that happens right?
Currently my husband is calling his family in Germany and I'll be making some calls to my family members in Mexico too. Other than that, I think it'll be a quiet day for us. Maybe we'll catch up on another movie.
I do have a new edition of Art Journaling magazine waiting for me so maybe I'll read it. I feel like my crafty mojo is coming back. For a while now, all of my art supplies have been just organized and waiting for me. Oh and I forgot to mention that I signed up for a bookbinding class next month at the Austin Book Arts Center. I'm so excited about it.
Alright off to grab an early lunch. Hope you have a wonderful rest of the weekend!