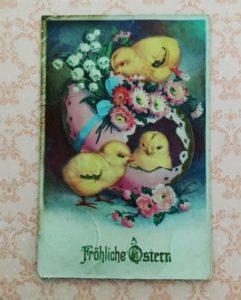 Hello Friends, I hope you've had a lovely holiday with your loved ones, even if it may have been at a distance.
How is everyone doing with staying home? I do miss our visits to the bookstore, going to work and just being able to go out and not being fearful but I'm so grateful that we are home and hopefully all of these efforts by everyone will prove to be successful.
Work has been crazy busy but I was able to relax this weekend and just hang out with my husband and my mom. And, last night I was even doing a bit of online shopping. Well, I just couldn't resist some book deals. So here's what I got:
The Binder of Lost Stories by Cristina Caboni. From the summary: With her delicate touch, Sofia Bauer restores books to their original splendor. In this art she finds refuge from her crumbling marriage and the feeling that her once-vibrant life is slipping away. Then an antique German edition takes her breath away. Slipped covertly into the endpapers is an intriguing missive, the first part of a secret…from one bookbinder to another. How could I not get this given that I love bookbinding!
Someone to Love by Mary Balogh. From the summary: Anna Snow grew up in an orphanage in Bath knowing nothing of the family she came from. Now she discovers that the late Earl of Riverdale was her father and that she has inherited his fortune. She is also overjoyed to learn she has siblings. However, they want nothing to do with her or her attempts to share her new wealth. But the new earl's guardian is interested in Anna… I have really enjoyed some of Mary Balogh's romance novels over the years so I'm looking forward to this one.
Fuimos Canciones by Elisabet Benavent. This is a rom-com about three girlfriends who are living the single life in Madrid, Spain but one of them has a secret and his name is, Leo. I've heard really good things about this author so I'm looking forward to a fun book.
Also, speaking of book buys, have you guys heard of Bookshop? Bookshop is an online bookstore with a mission to financially support independent bookstores and give back to the book community. I love this. I see that some of the indie bookstores in my area are participating with Bookshop so I plan to do a bit more shopping soon.
Anyway, that's the scoop around here. I hope you are all well and staying home as much as you can. Wishing you a good start to the week and lots of great reads ahead.