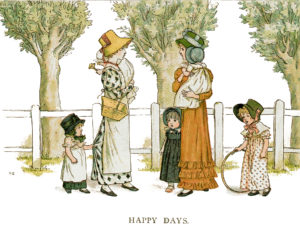 Hi Friends – I hope you are all having a lovely Mother's Day whether you are celebrating you, your moms or other family members! I think my mom and I are going to do a marathon of Jane Austen movies or something like that I'm sure.
Yesterday my husband and I went out on another social bike ride. This one was more to inform us about the local conservancy group and their work to make green spaces more available to people. That is one of the things I love about Austin, even though you are in the middle of the city with tall sleek buildings you can still find pockets of quiet and green all over the place. Now if we could only get more mass transit, cyclists and less cars.
Anyway, this morning I finished The Widows of Malabar Hill by Suajata Massey and last week I meant to tell you that I also finished Notes from a Public Typewriter. I really enjoyed both books and will try to tell you more about them soon. I'm totally behind on my reading for my HR certification class so I don't think I'll be getting much more ahead in my fun reading but we'll see. I need to do some chores today as well. Isn't that exciting.
So hope you all have a wonderful day and more book talk soon!