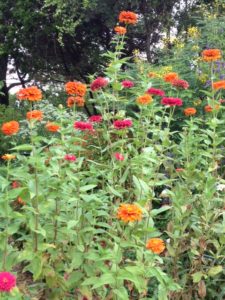 I have a serious case of Spring Fever friends. Not only that but with the recent change to daylight savings time I feel like I've been dragging all week. So nothing to do but focus on good stuff so here are some things that are bringing me joy.
Wildflowers – I hate having a commute but I have to say when I start to see the bluebonnets and indian paintbrush it definitely makes me smile. I can't wait to go check out the Wildflower Center gardens soon.
Tea – I don't drink tea as much as coffee but lately I've really been into this white chocolate mocha black tea. It is delicious and gives me an added caffeine boost in the morning. I don't add any sugar or milk to it.
New music – I'm really enjoying the latest Hermosa Ingrata by Juanes. Love listening to some good music on my commute. Or NPR… Thank goodness for NPR.
A good hand cream. My hands can get dry pretty quickly and I've found that this cream feels light and yet really moisturizes. I only use it during the day though because although the scent isn't over powering I still prefer something unscented.
Paper marbling. I've done this before but it's been a while so I have signed up for a class. Can't wait!
Finally, if you are also suffering from spring fever and don't have the attention span for long stories how about checking out some of these books that you can finish in a day.
What about you? Tell me what you are enjoying lately. Hope you have a super weekend. My number one goal this weekend is to catch up on sleep.