Poetry is eternal graffiti in the heart of everyone.
A poem is a mirror walking down a strange street full of visual delight.
Poetry is the shook foil of the imagination; it should shine out and half blind you.
It is the sun streaming down in the meshes of the morning.
It is white nights and mouths of desire.
It is a tree with live leaves made from log piles of words.
A poem should arise to ecstasy somewhere between speech and song.
~ Excerpt of Americus, Book I by Lawrence Ferlinghetti.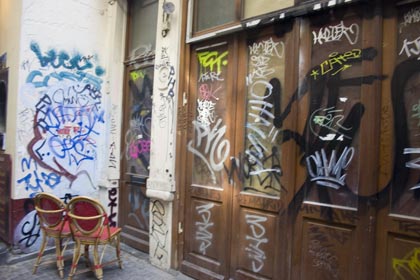 Brussels, July 2006
This post was inspired by Christine who recently had a poem and picture that I really enjoyed. I found this Ferlinghetti poem plus a wonderful interview of the poet in the latest edition of Poets & Writers Magazine.