In the past couple of weeks since I've updated my mailbox has been overflowing with lots of good stuff.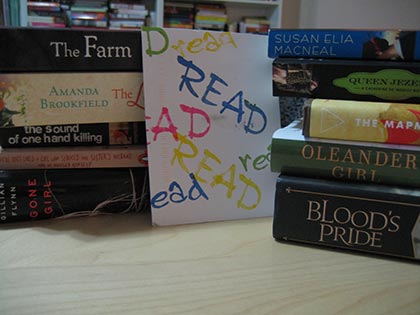 First came a postcard from Stefanie. Great message don't you think? This postcard was also followed by a wonderful poster from Isabel. I am ready for National Poetry month – this poster is definitely going up on one of my studio walls.
I've ordered a couple of books: Gone Girl and Mr. Churchill's Secretary. One is for an upcoming book group read.
Then, thank you to some generous publisher's I've received the following ARCs:
Whew… that's a lot of great stuff in the mail isn't it?
What else can I tell you… just been busy with work, recouping from a cold and trying to carve out time for crafting, reading and other adventures. I hope you are all well!