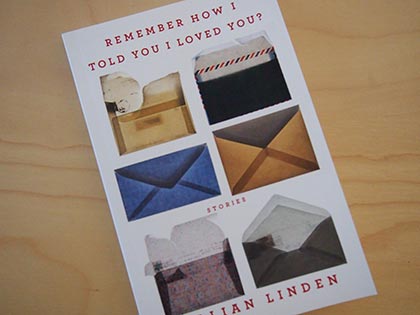 Another weekend that seems to have flown by but it was filled with a lot of goodness so I can't complain. I got to see my dear friend Christine and her husband. We had a yummy dinner, great conversation and it was just so nice to be able to spend time together. They also gifted me with a signed copy of Remember How I Told You I Loved You by Gillian Linden. Aren't my friends the best?
That's not the only new book that I've added to my shelves either. I had some other book arrivals this week:
The Panda Theory by Pascal Garnier. A French noir book from Gallic Books. I also got Perfect Timing by Laura Spinella which sounds like a good love story. The other book is There Is A God! by Richard Smith and Maureen McElheron which has 1,001 heartwarming (and hilarious) reasons to believe. Not necessarily something I would pick up but this might be kind of a fun read and I like that they used an exclamation point in the title. Finally The Vintage Teacup Club by Vanessa Greene. Ah perfect timing as I was just talking about drinking tea in my last post.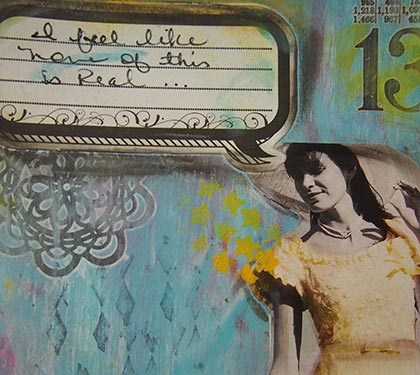 I also got to play in my art journal a little bit. I took the image of the girl from a Europa Editions catalog. I also happened to be listening to Camera Obscura and I just took some of the lyrics from their song Forest and Sands and switched it to "I" for my page. I feel like my page still needs something but I'll have to go back to it another time and see what I think.
Finally the day was sunny and beautiful so we took our bikes to the veloway for three rounds. I'm loving my new bike.
So the one thing I didn't get to do was catch up on my blog reading. I hope you guys have been having a wonderful weekend. Now, I need to go check out my shelves and find a scary read so I can complete my R.I.P. challenge.