Alright, who won Gifts Of War and Behold, Here's Poison? First, I put everyone's name on a library card and then I asked my husband to call out two random numbers.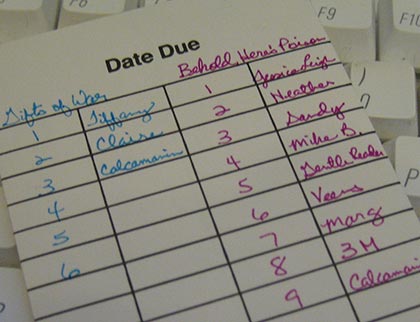 Gifts of War goes to Tiffany and Behold, Here's Poison goes to Mike B.! I hope you'll enjoy these.
Now for an award. Gentle Reader was sweet enough to pass this one to me. Isn't the picture great? I love it.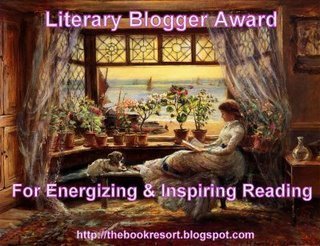 And, now I get to pass this one to some of my bloggy friends. So I tag:
Now, if you'll excuse me, my husband is waiting for me and we are off to enjoy some iced coffee and lots of books. It's date night at Barnes & Noble. Have a wonderful weekend everyone!