As usual I've been adding a lot of books to my radar after reading about them while I do my bloghopping. Here are my latest finds.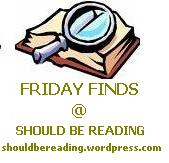 And, there are many more I've added but I'll save those for another post. Besides, tomorrow I'm planning to spend the afternoon at the bookstore so you can only imagine I'll be filling up my notebook with more new-to-me titles.
What about you? What have you recently added to your wish list?