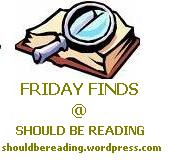 I never did get a chance to tell you about the books I added to my wish list last weekend. My husband and I went out to BookPeople and while he read the latest Spiegel magazine, I wandered over to the fiction section. I found a lot of good books, and what's best is that some of these are from Independent presses.
So here are the books that I added to my wish list:
You know I'll be off to the bookstore again this weekend so let's see what I find this time around. Looking forward to hearing what you've added to your wish list recently!