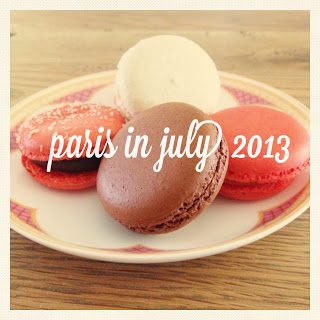 In my teens and early 20s I always thought that the first European city I would travel to would be Paris. I could picture myself going to the Eiffel Tower, spending hours at the Louvre and enjoying the sidewalk cafes and of course practicing my French.
My dream about France began when I started studying French. I took five years of French and loved every bit. I watched French films to listen to the language and I would try my hardest not to look at the subtitles. I actually didn't find French so difficult probably because I speak Spanish and some of the grammar seemed similar. Of course years have passed and I'm sure if I were to go to Paris now I would be tongue-tied.
Anyway, when the Paris in July challenge came up I really wanted to participate to remember my love affair with the language and the dream. Now almost half of the month is gone and I hadn't been able to do a post but today I just wanted to share a bit of my history with France. And, look what I have kept even as the years have passed by, some of my French workbooks: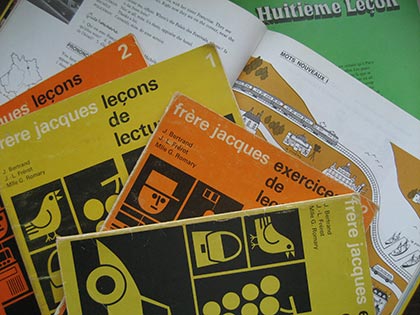 I'm happy to report that there are a lot of pages with "très bien" written in them. I really did enjoy studying the language. Life has not taken me to Paris yet but one day I'm sure we will go. In the meantime I'm going to do a bit of armchair travel to Paris via some books. I'm still deciding which book to start with so I'll keep you posted.