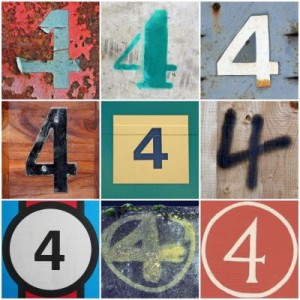 I hope you all had a great weekend. I actually had another weekend where I had to go to the office so needless to say I'm kinda tired. So when I saw this meme over at Sandy's I thought perfect timing. Enjoy this and more bookish goodness soon.
Four jobs I've had in my life:
1. Receptionist for a private language school
2. Public relations associate
3. Executive assistant at one of the Big 4 Accounting Firms
4. Human resources generalist (current)
Four books I would read over and over:
1. The Handmaid's Tale by Margaret Atwood
2. Love In the Time of Cholera by Gabriel Garcia Marquez
3. Chocolat by Joanne Harris
4. The Remains of the Day by Kazuo Ishiguro
Four places I have lived:
1. Monterrey, Mexico
2. Carrollton, Texas
3. Dallas, Texas
4. Austin, Texas (current)
Four books I would recommend (that I've read in 2011):
1. One Day by David Nicholls
2. Someone at a Distance by Dorothy Whipple
3. Among Others by Jo Walton
4. Close to Home by Peter Robinson
Four places I have been:
1. Guanajuato, Mexico
2. Leipzig, Germany
3. Bruges, Belgium
4. Around the Ring Road, Iceland
Four of my favorite foods:
1. Breakfast tacos
2. Rice
3. Angel hair pasta
4. Chile relleno
Four of my favorite drinks:
1. Hazelnut coffee
2. Milk
3. Flavored tea
4. Water
Four places I would rather be right now:
1. On vacation in Germany
2. At a yoga retreat
3. At a crafty workshop
4. Visiting my grandma in Monterrey
Four things that are very special in my life:
1. My family
2. My friends
3. My books
4. My health
Four bloggers I hope will do this meme: Four, well I hope you know I expect all of you to do this. hee,hee.