You know what's great about Hannover? Only a few blocks from the Hauptbanhof* are two very nice bookstores, each with a good selection of English books. The sections are a bit on the small side but I'm always surprised by the books I discover. I also enjoy seeing the book covers of the UK editions, and I always feel like I find books that I may not have found back in the States.
On our latest visit to Hannover went to both Decius Buchhandlung and Schmorl uv Seefeld to see what new books I could add to my list and here's what I found:
Anyway, I've spent a good part of the last two days hanging out, visiting with our family and reading. I am now deep into Of Men and Their Mothers by Mameve Medwed and The Ten-Year Nap by Meg Wolitzer. Both of these books are super – a lot of wit and keen observations.
Tomorrow morning we are off to Berlin for a few days – yay!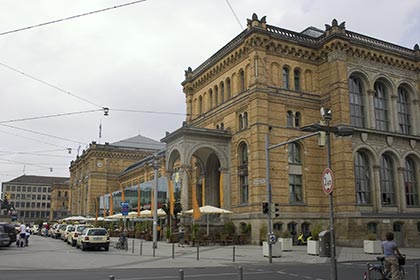 *Hannover train station