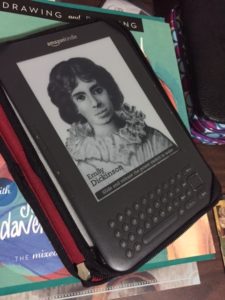 Over Christmas and New Year's my local library was closed for several days and although I have plenty of books on my shelves I went into a panic mode I guess and started requesting more books from NetGalley. You all do this when your library is closed right? Ha.
Anyway, I couldn't pass up some of the titles I saw either because they were from authors I've read before or just books that interested me. So here are some of the books I added to my Kindle:
The Shadow Sister by Lucinda Riley. From the description: Travel through the lush English countryside and explore the magnificent estates of the British aristocracy in this next spellbinding love story in The Seven Sisters series. I have really enjoyed Riley's books in the past so I'm excited to read this one.
The Executioner Weeps by Frederic Dard. From the description: On a quiet mountain road near Barcelona, a woman steps out in front of a car. When the driver, a well-known artist, stops to some to her aid, he finds she is alive, but without any memory of who she is or where she has come from. I love a good international crime story and looks to be a great thriller.
The Good Daughter by Alexandra Burt. This is the story of a young woman in search of her past, and the mother who will do anything to keep it hidden. Yes, another thriller.
The Dollhouse by Fiona Davis. This book is set in New York City's glamorous Barbizon Hotel for Women in the 1950s. I have read several good reviews of this book.
The Ripper's Shadow by Laura Joh Rowland. Here's another retelling of Jack the Ripper. What drew me to this novel is that the main character is a woman photographer. Plus, I've read several of Rowland's books from her Sano Ichiro series (which is a good one!) so I can't wait to see how she handles a new era and protagonist.
And, I'm very excited because I'm about to finish one fiction book I was carrying over from 2016  so it's time to add some fiction and mystery to my reading stacks. What will I choose? Let me know if you've already read some of these or what you've recently added to your eReader.