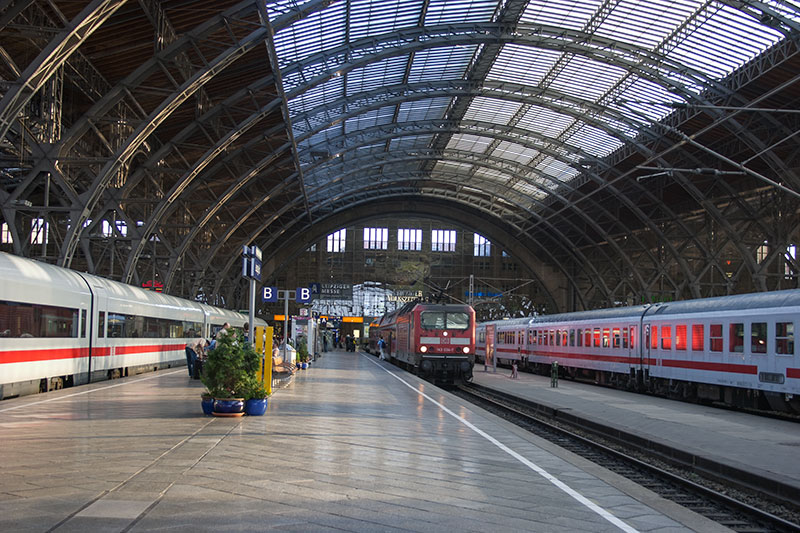 I wouldn't mind missing a train every once in a while if all stations were like this one. It boasts more than 150 shops and they are even open on Sundays.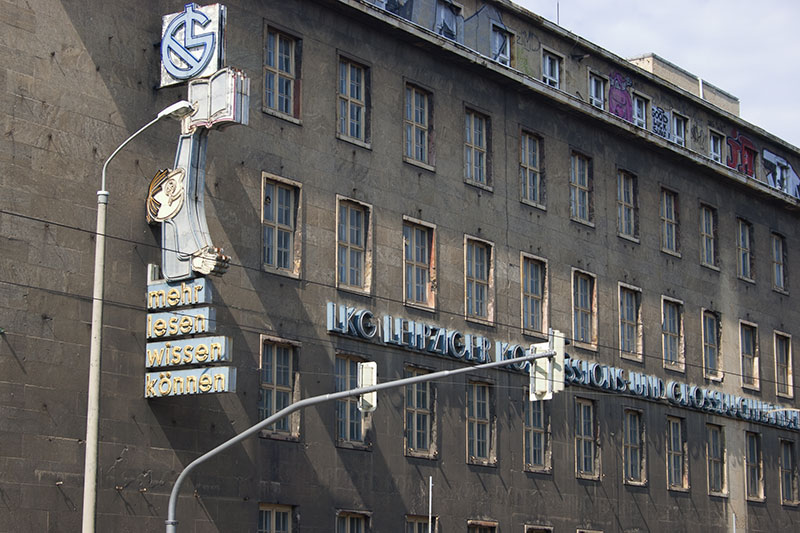 The More You Know. This is one of the many signs and/or buildings that reminds the traveler that Leipzig is known as a "City of Books";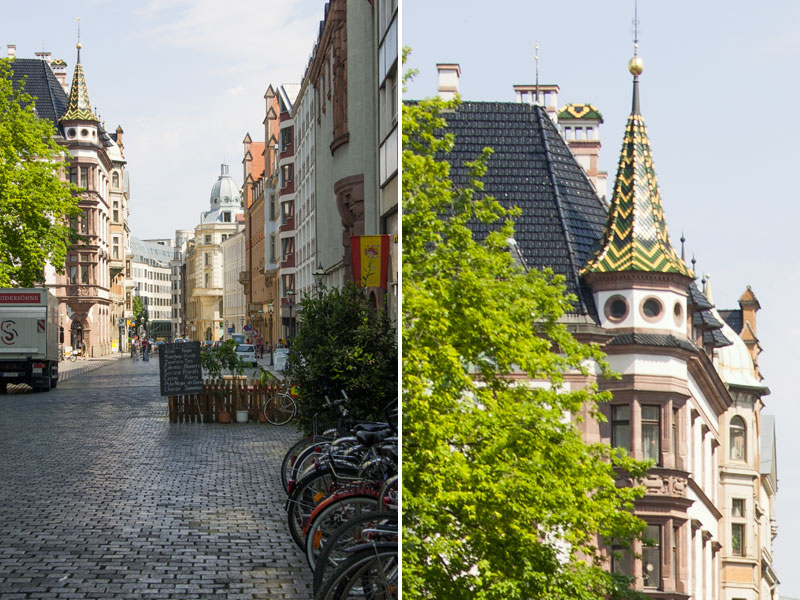 Each building seems to offer a photographic opportunity.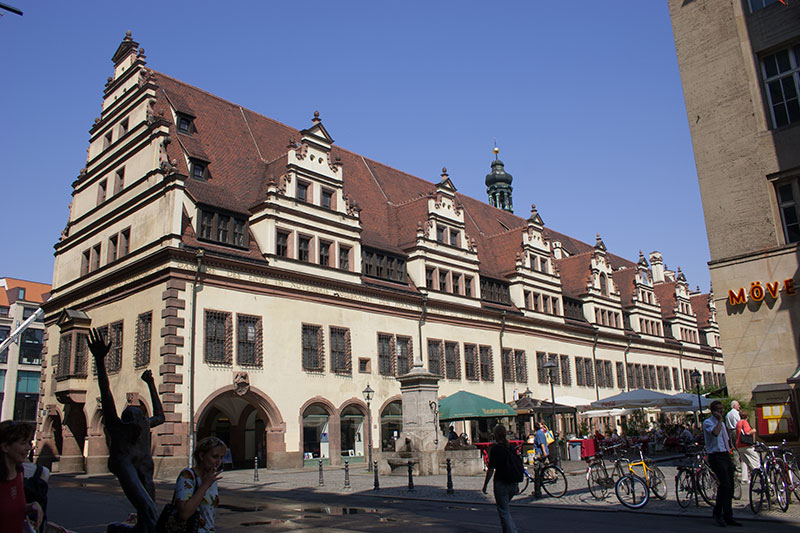 You can't miss the Renaissance Altes Rathaus as you walk along the city center. Built in 1556, this town hall houses the City History Museum.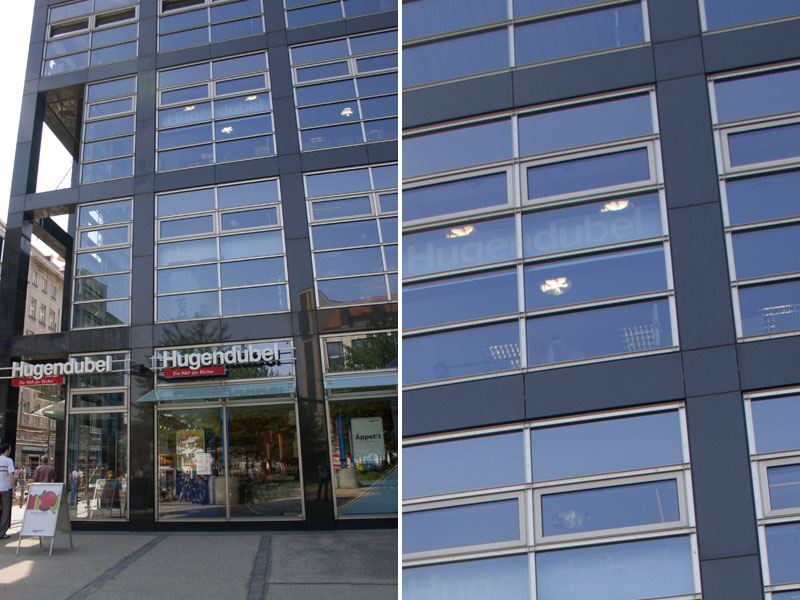 You know I'm bound to find a bookstore wherever I go. This bookstore, also in the city center, had a good selection of English books. I walked out with a couple.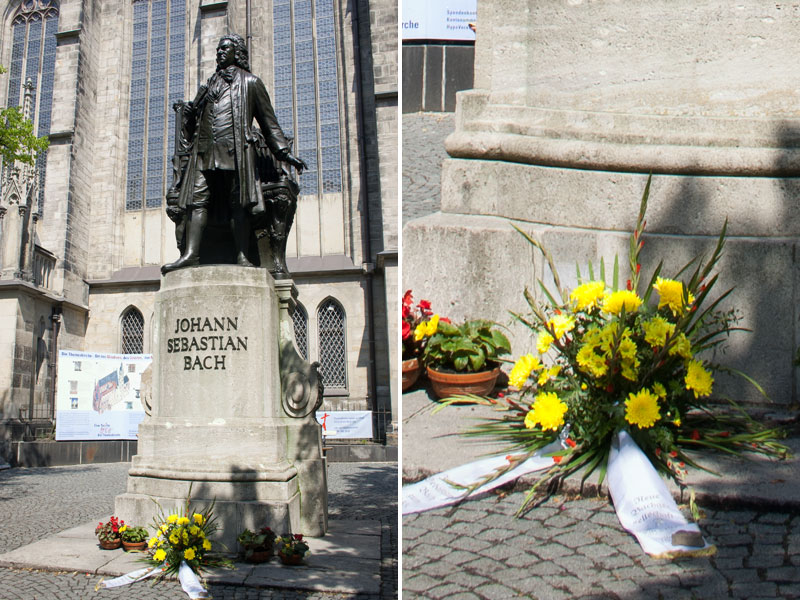 Outside the Thomaskirche is a memorial to Johann Sebastian Bach. The composer worked here as a cantor from 1723 until his death. If you'll pay close attention, you can see his left coat pocket turned inside-out, because he always claimed to be broke.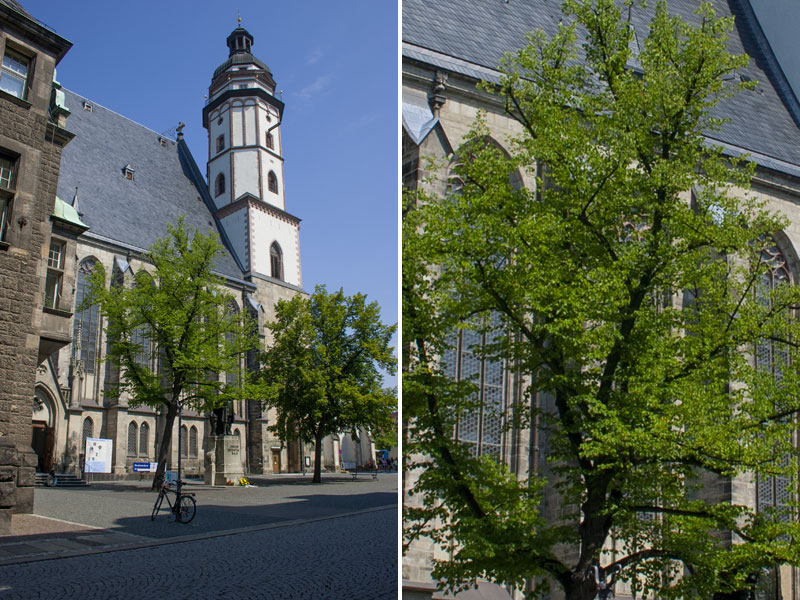 We were lucky enough to enjoy a practice choir session when we visited this church. It was beautiful.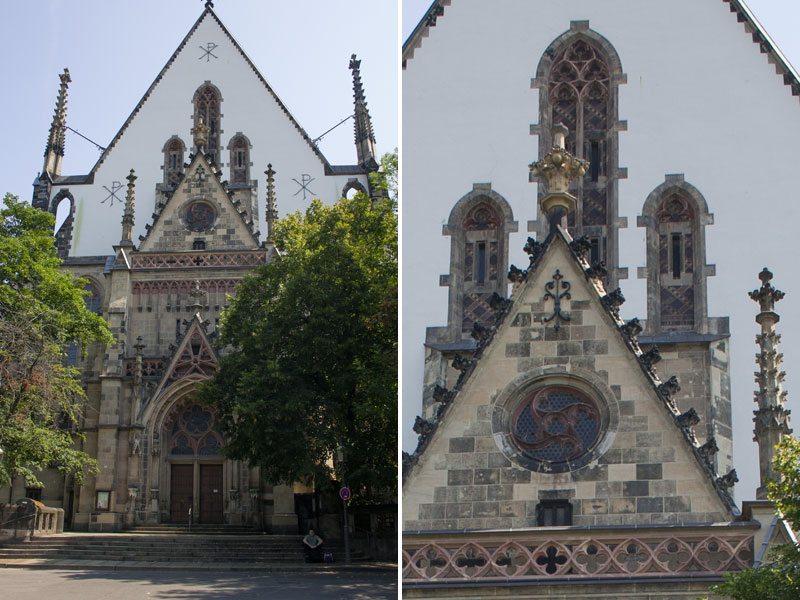 Built in 1212, the church was converted into the Gothic style in 1496. At the front of the altar is the tomb of Johann Sebastian Bach.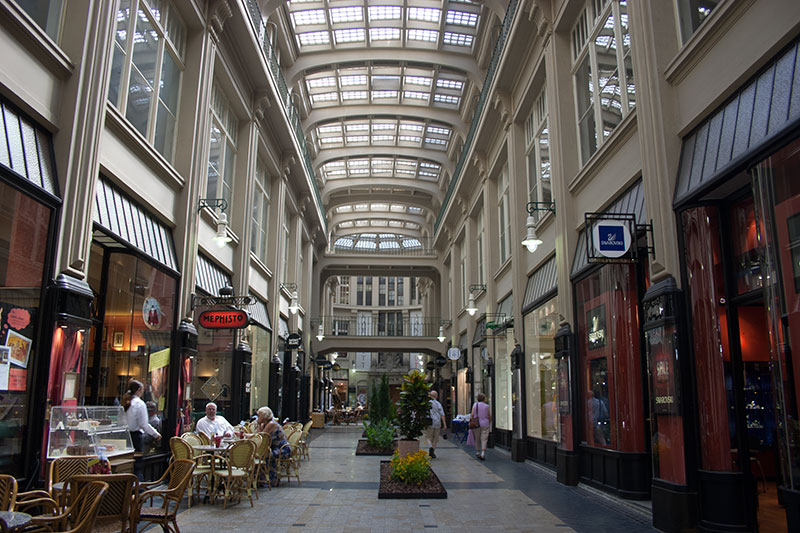 Mädler Passage is a shopping mall for those interested in the finer things in life. Shops such as Mont Blanc, Swarovski, etc. make their home in this art noveau styled building. I guess I won't find any used books in this place.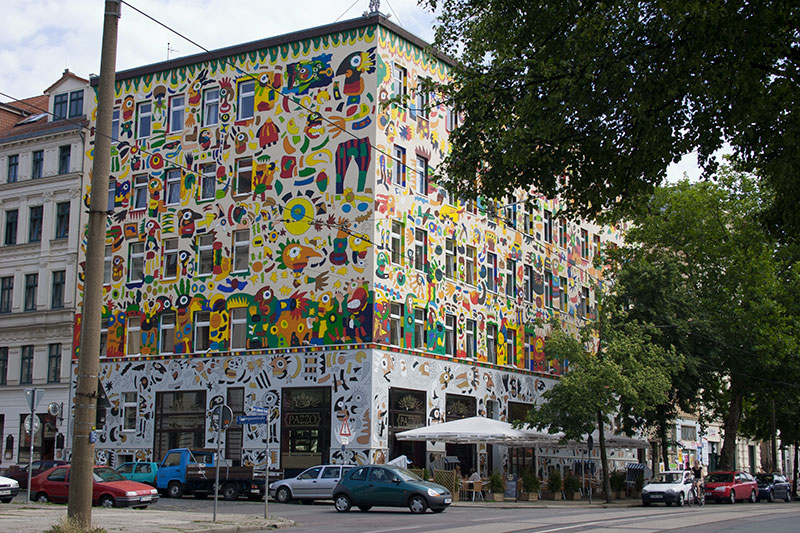 This neighborhood is in the more alternative side of town. There are funky shops, clubs, bars and posters everywhere.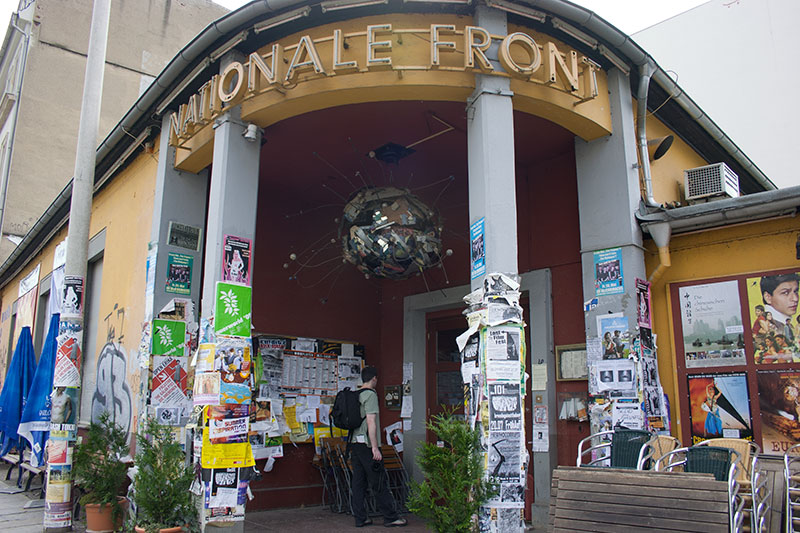 This is where we went to see the Justin Sullivan concert. It was a small venue but just perfect.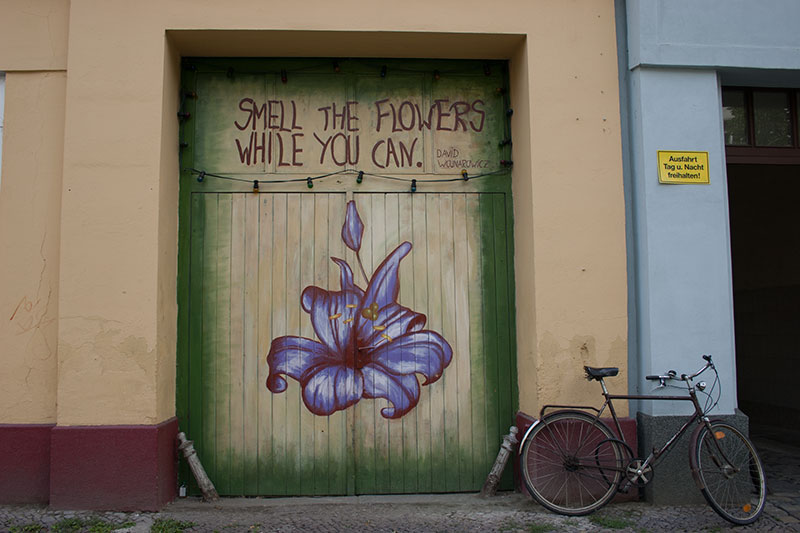 I just liked this.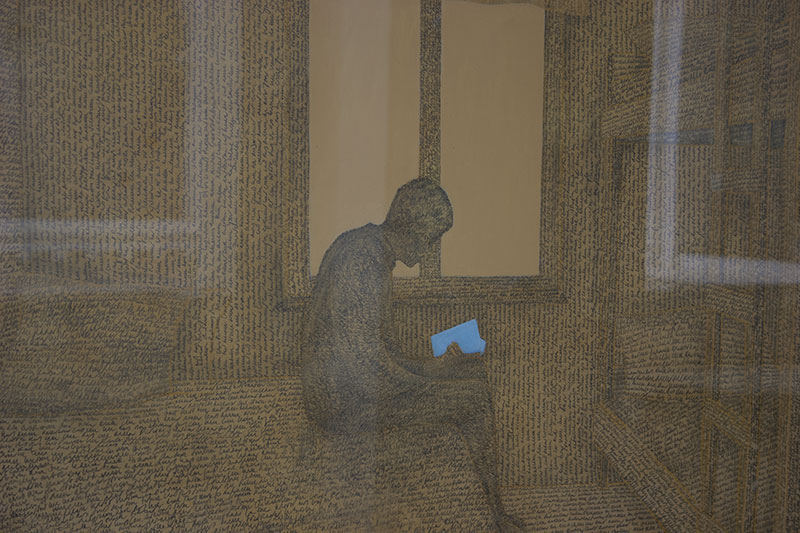 We visited the Academy of Visual Arts and I saw some beautiful bookbinding projects but my favorite was this drawing. I wonder why.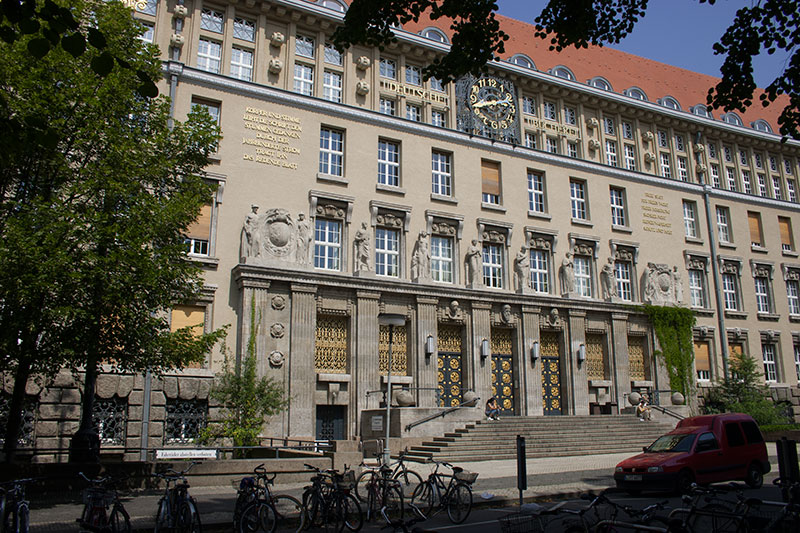 Die Deutsche Bibliothek is the national library dedicated to the culture of books and the development of modern communication. A very impressive building and also home to the German Museum of Books. It's an amazing collection. I want to visit again.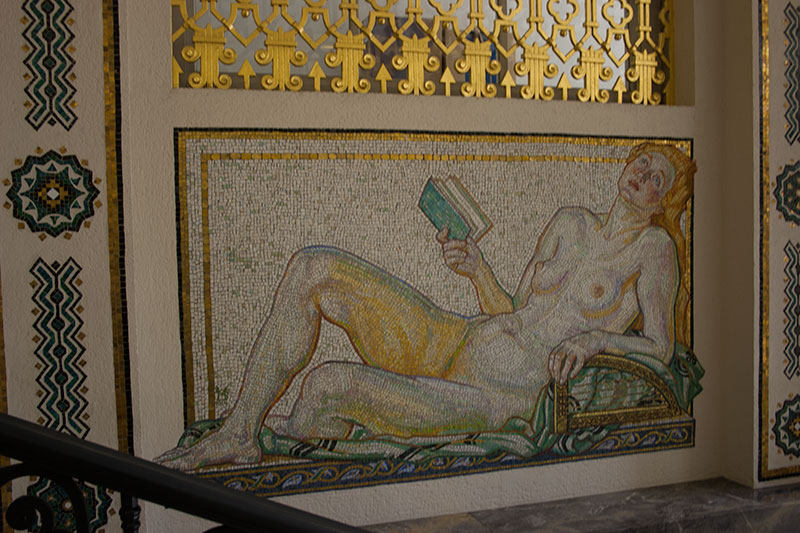 Unfortunately the Deutsche Bibliothek does not allow photographs, unless you are part of the weekly guided tour. They did allow me one photo and I liked this mosaic at the entrance foyer.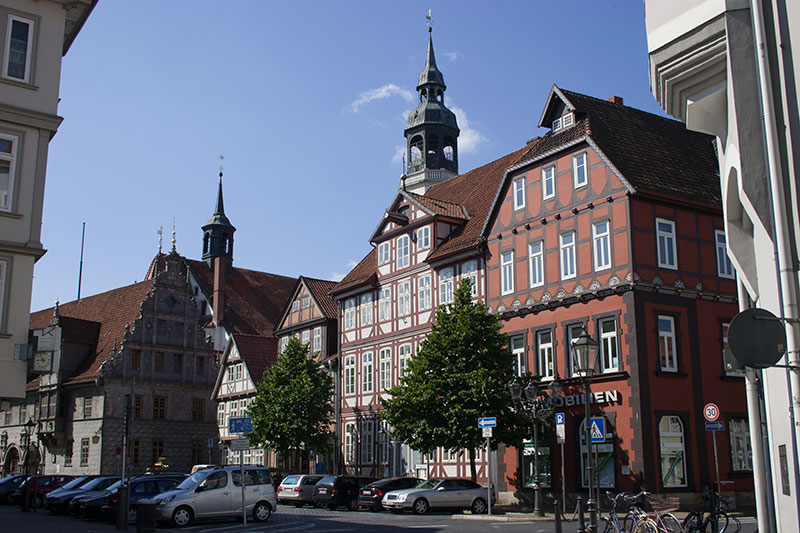 This town is filled with hundreds of half-timbered buildings, many of them dating from the 16th century.
It's easy to spend the day just walking around the many cobblestoned streets. When you get tired, there's always a cafe to stop at and have a snack.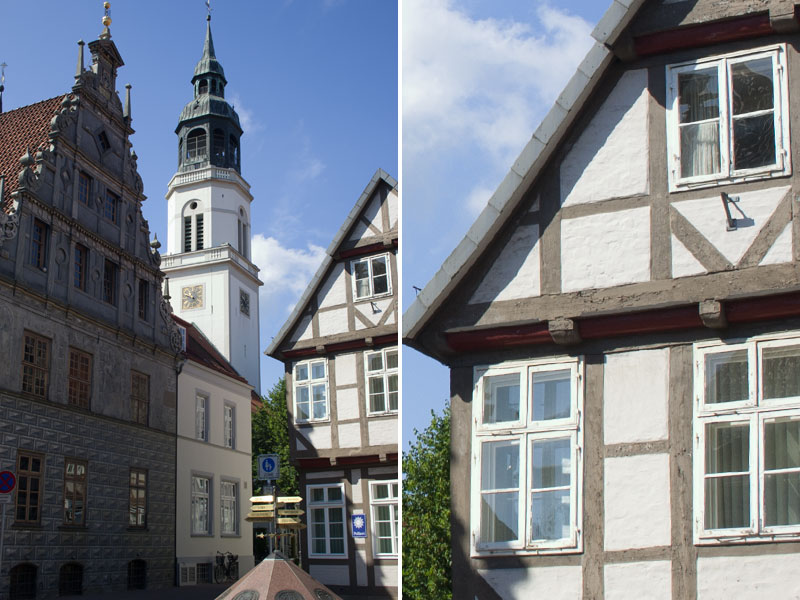 The Town Hall is this fabulous building with a trompe l'oeil stone facade.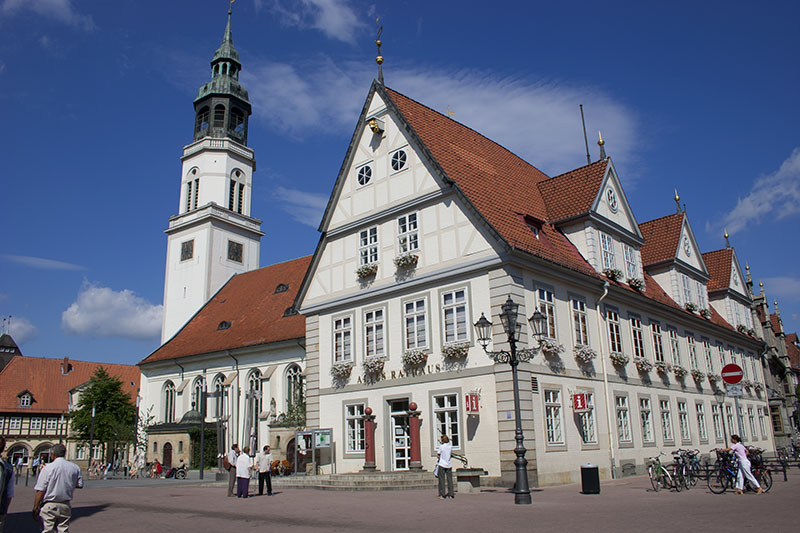 On the western end of the Rathaus is the Gothic Marketkirche. The church was built in 1292.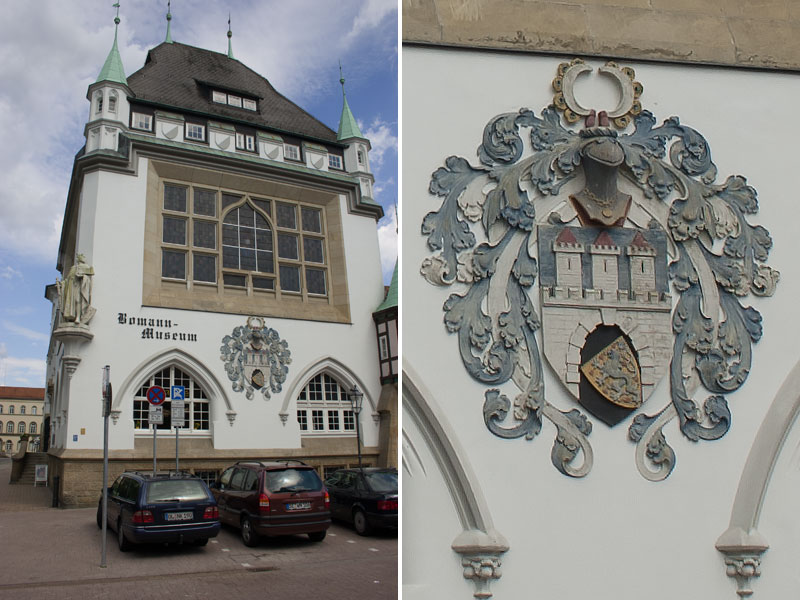 On the western end of the Rathaus is the Gothic Marketkirche. The church was built in 1292.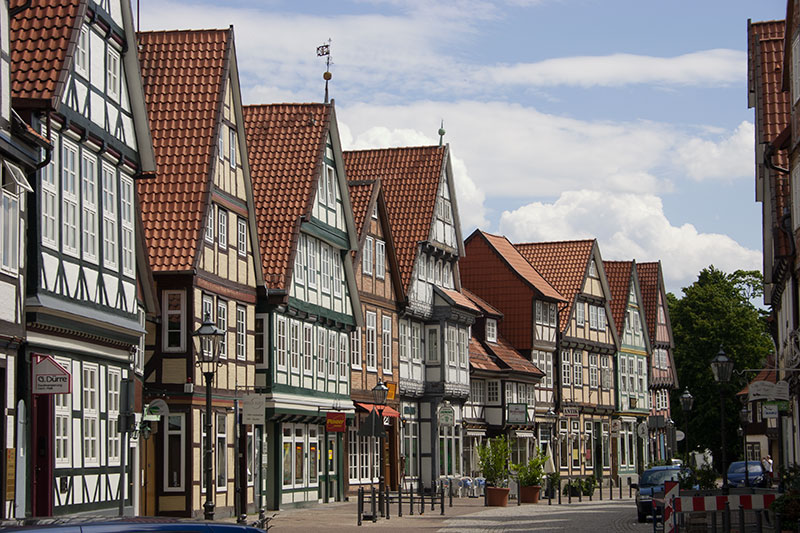 We must have wandered around the same streets all day but it didn't matter. There was always something new to see. A door in an offbeat color, inscriptions on the buildings' woodwork, and so many shops.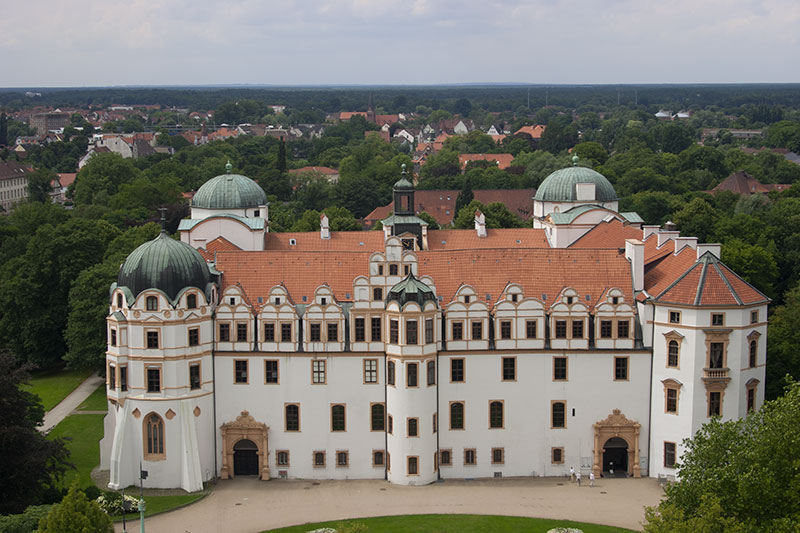 This ducal palace was built in 1292 by Otto Der Strenge (Otto the Strict). The last royal to live here was Queen Caroline-Mathilde of Denmark who had been exiled there by her brother. For a fascinating tale of Queen Caroline read The Royal Physician's Visit by Per Olov Enquist.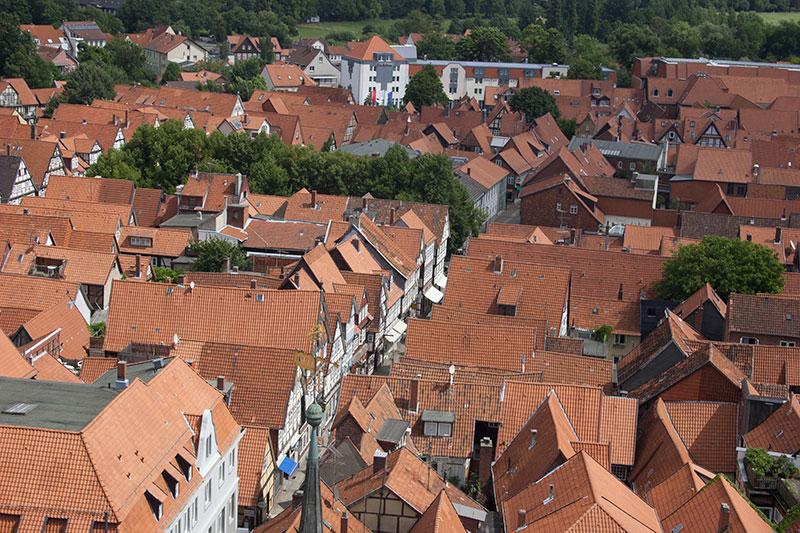 For a great view of Celle you should climb all the 234 steps of Marktkirche. It's well worth the exercise.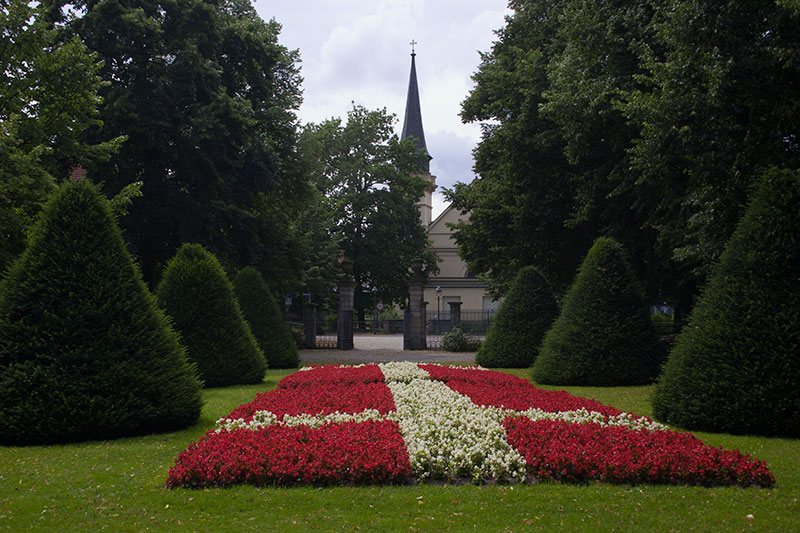 At the southern end of the city center is this lovely French garden. Take a book with you and enjoy a peaceful afternoon.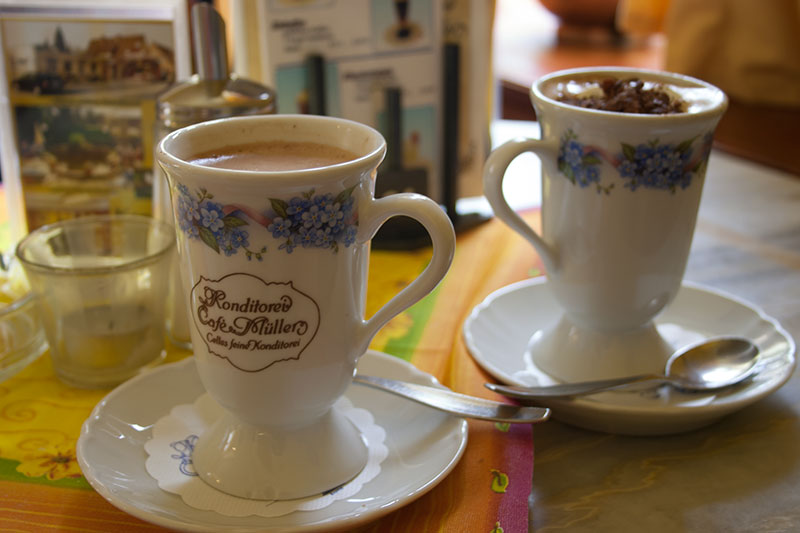 All that walking and climbing of steps takes its toll on you so you have to indulge in some cake. There are many cafes but my favorite was Cafe Müller, right outside the French Garden.