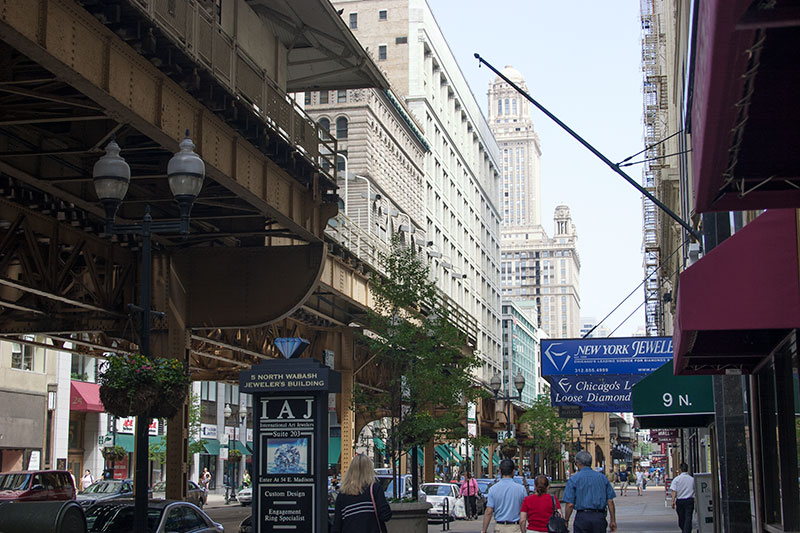 So what's down this street? Armed with my map, I would walk out of the hotel in a new direction. That's how I found some neat coffee houses and fancy shops.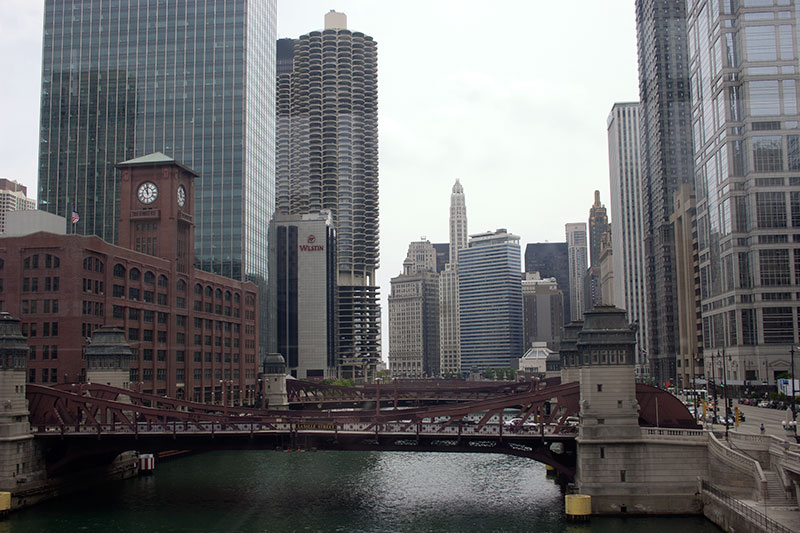 Just one of the many views from the brown line.
Was I supposed to take the Brown Line North? Riding the El was so much fun. It was a great way to explore new neighborhoods.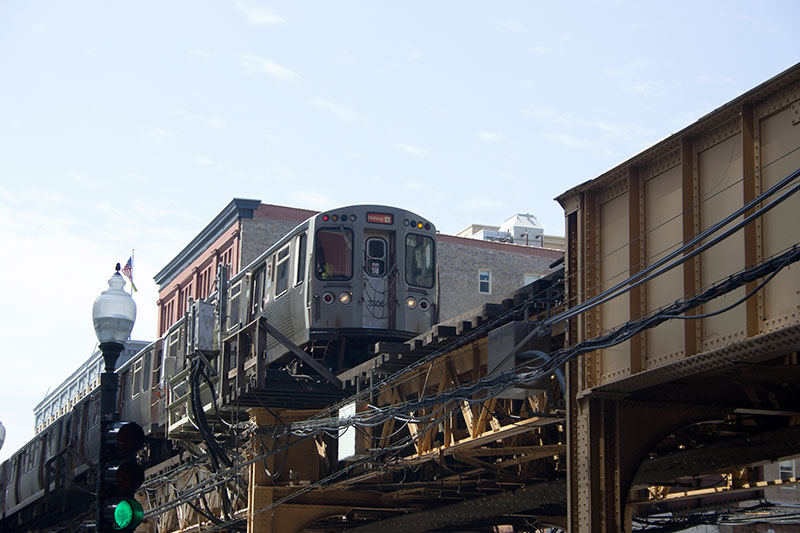 There were a couple of times I found myself racing up the rickety stairs to catch the El.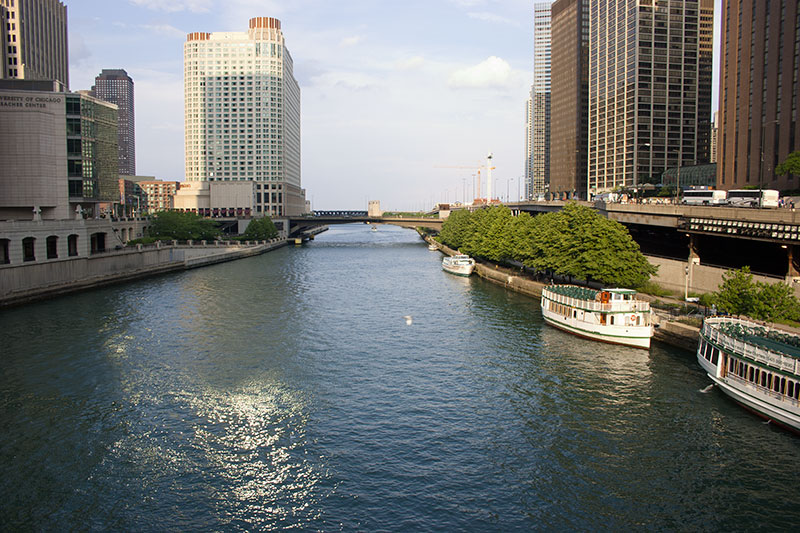 Just another view of beautiful Chicago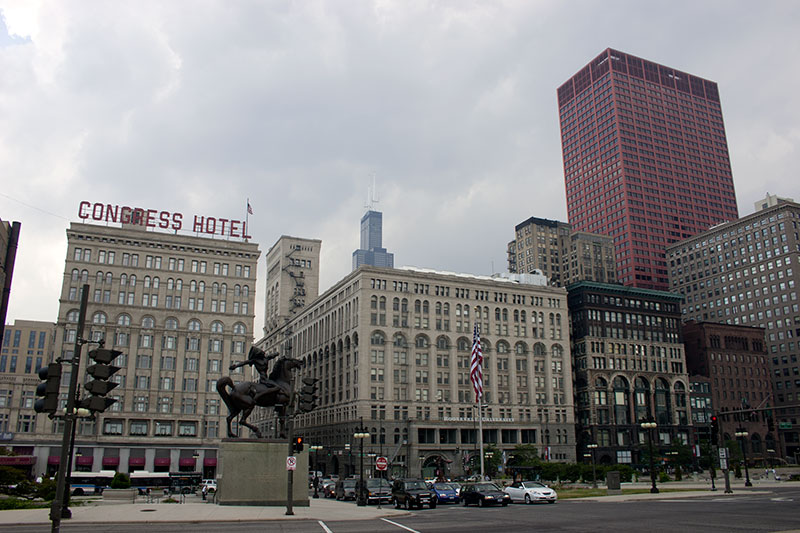 Good enough hotel just don't stay in room 706. It's next to the only ice and soda machines on three floors.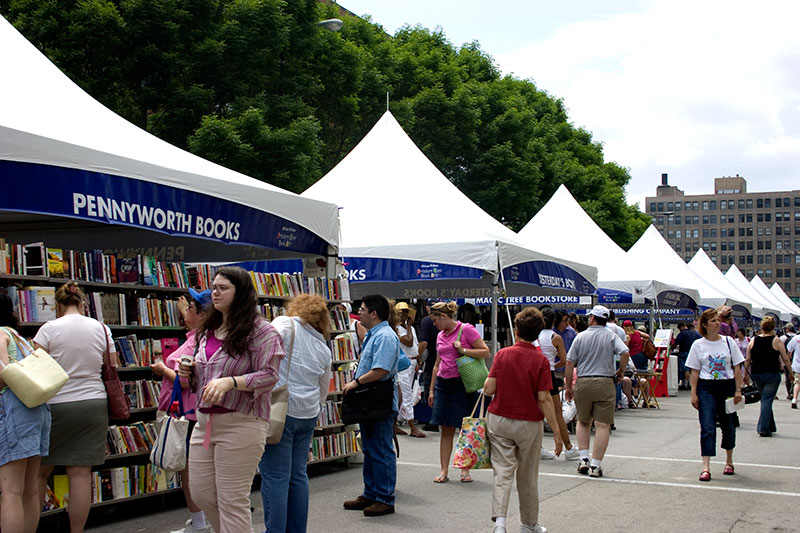 More than 150 authors and 120 booksellers were on hand for the book fair.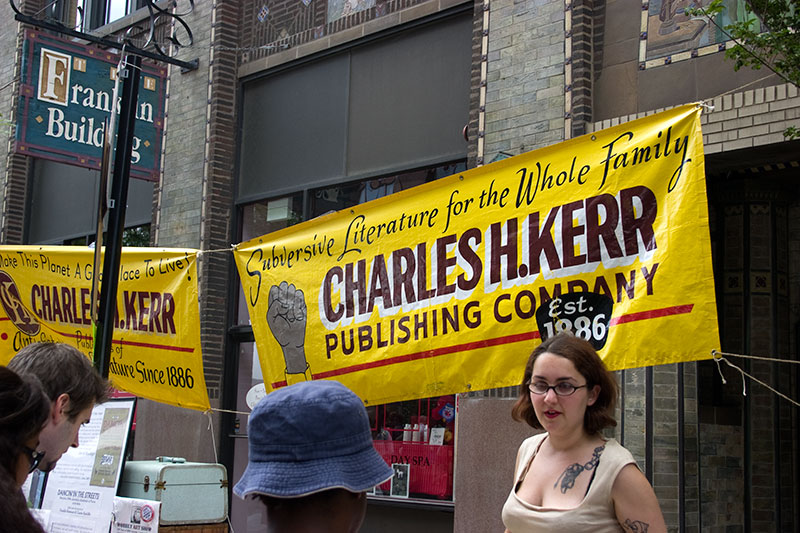 Who says you can't find a book for just about everyone?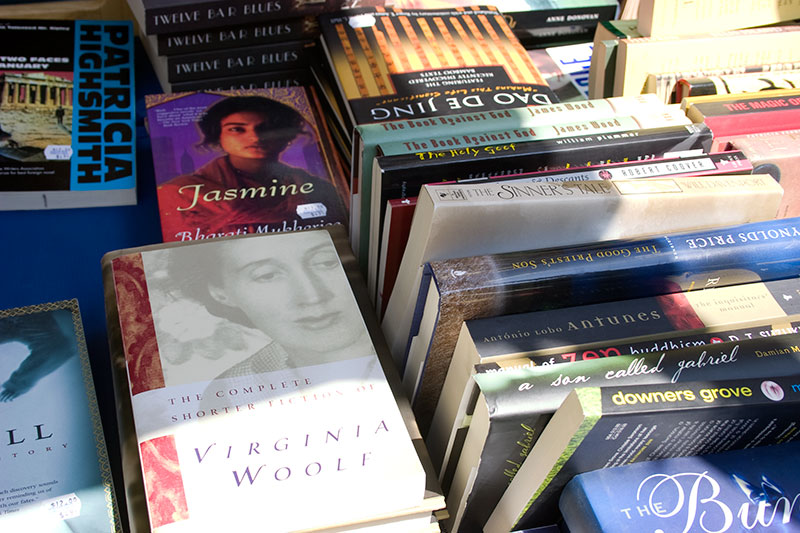 So many books to choose from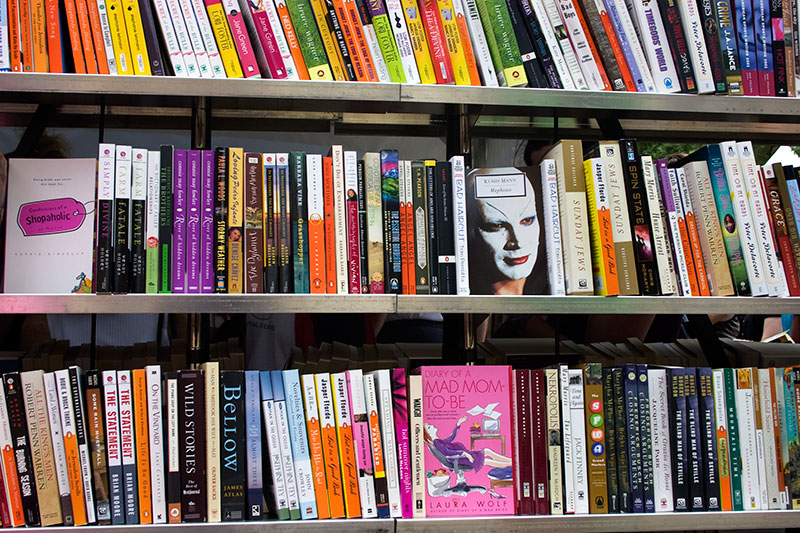 I'd like one of each please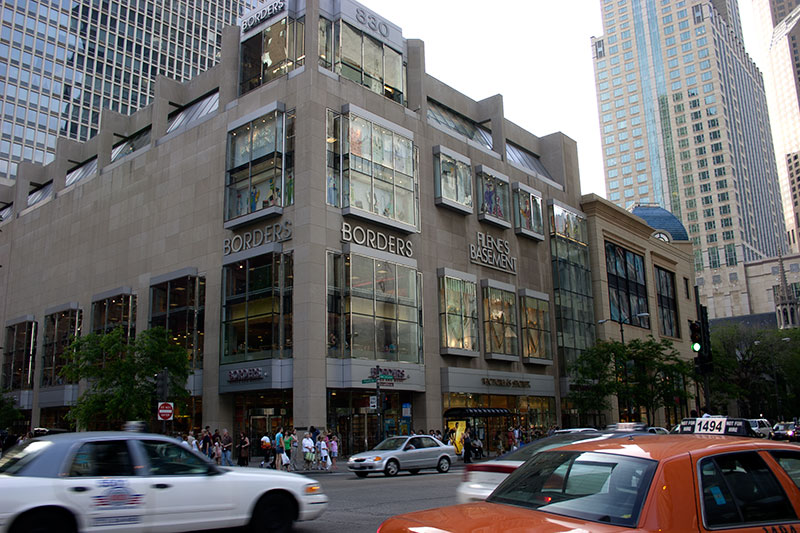 No fair, Chicago has a four story Borders.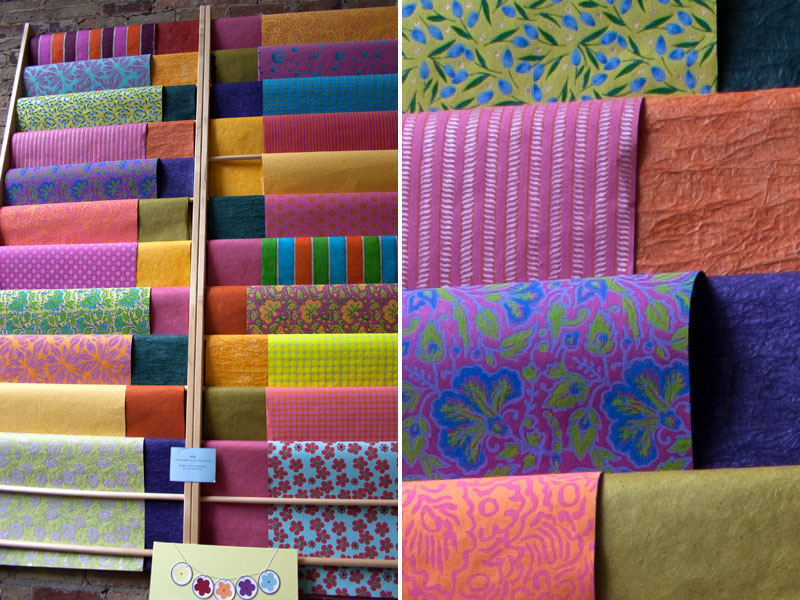 This store has a wonderful selection of papers for all of your bookbinding and craft project needs.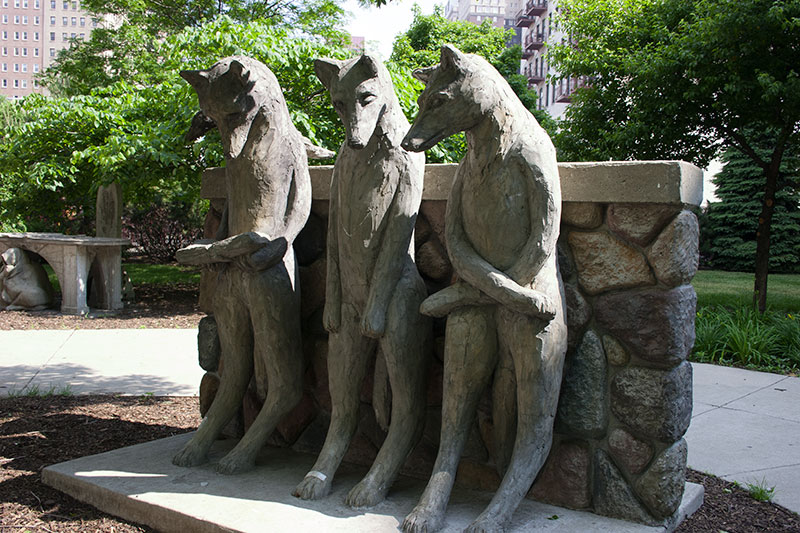 I found this on my walk to the Chicago Center for Book Arts. Don't you just want to know what book he's reading?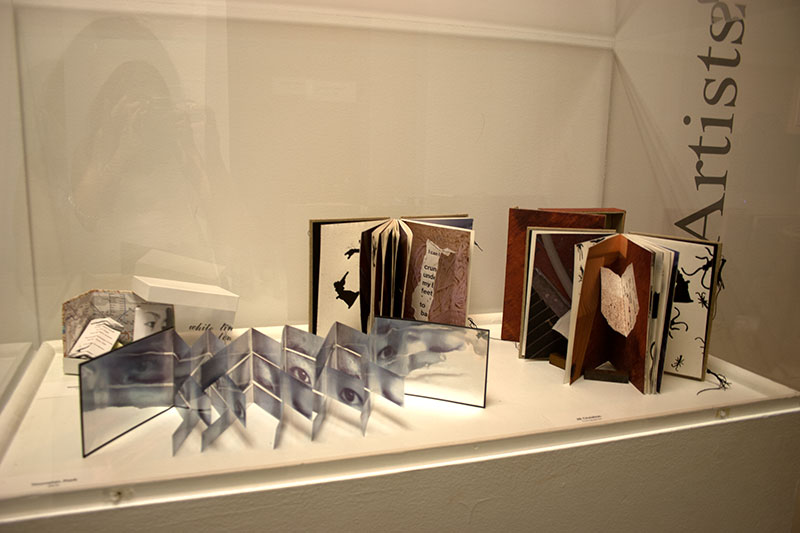 These are just some of the handmade books on exhibit at the Center for Book Arts.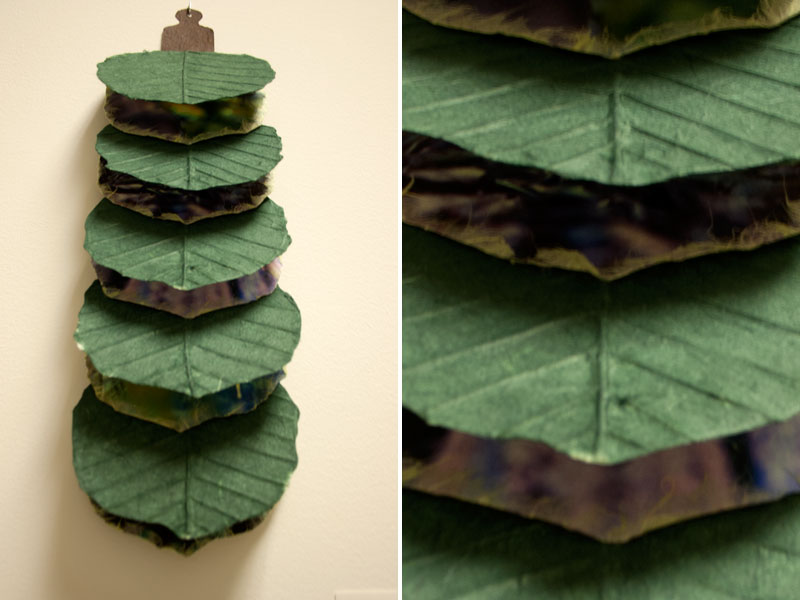 Another beautiful paper project.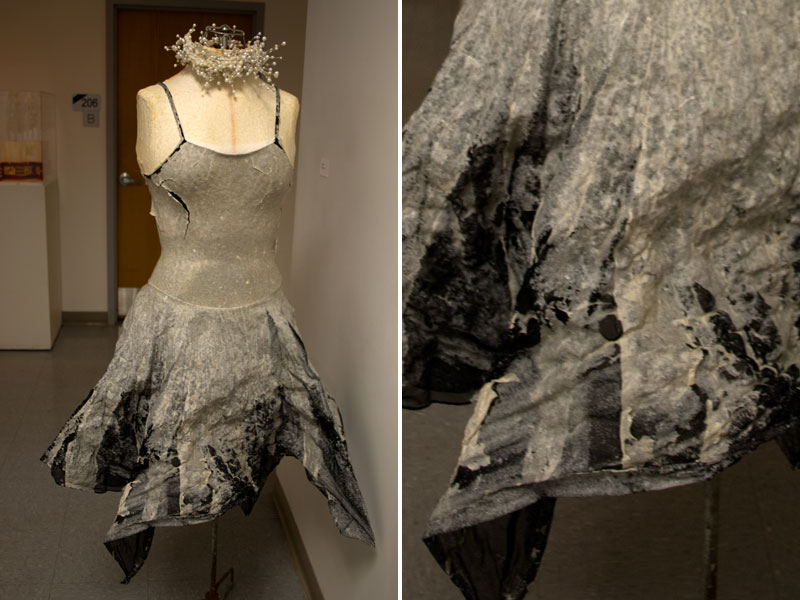 This paper dress may come in handy when you want to write down the name of a book and don't have your notebook with you.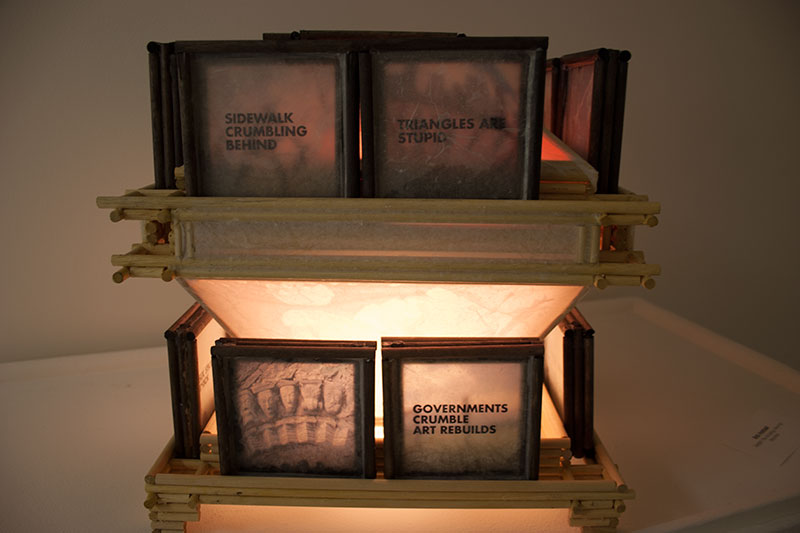 Another example of book arts.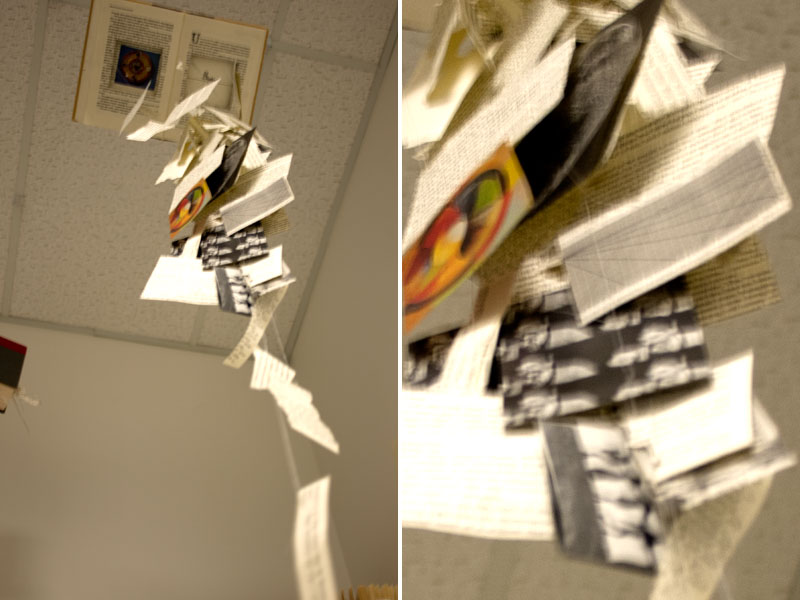 Is this what they mean when they say characters jump out at you?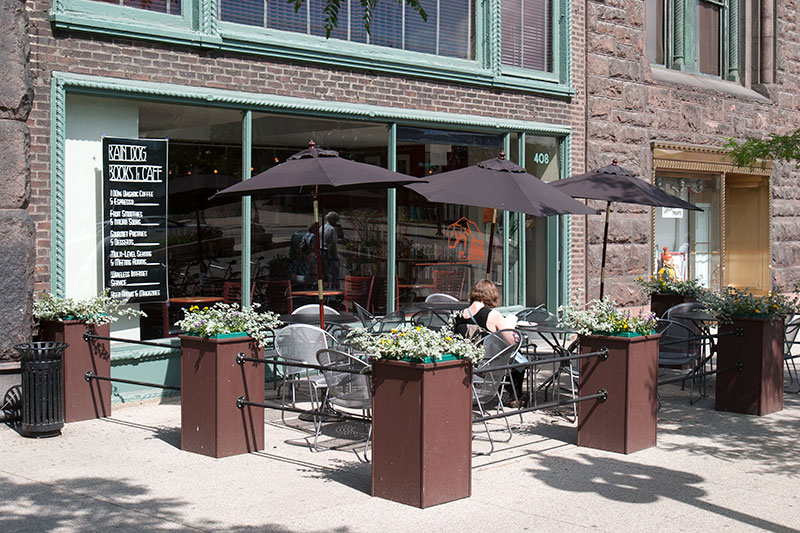 Located on Michigan Avenue, this little cafe has some yummy pastries and a great atmosphere. You are surrounded by books.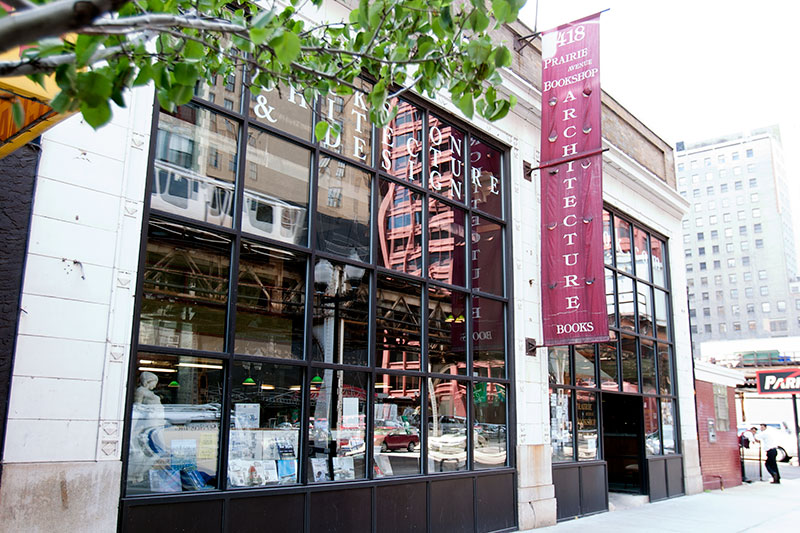 Great indie bookstore specializing in architecture and design books.