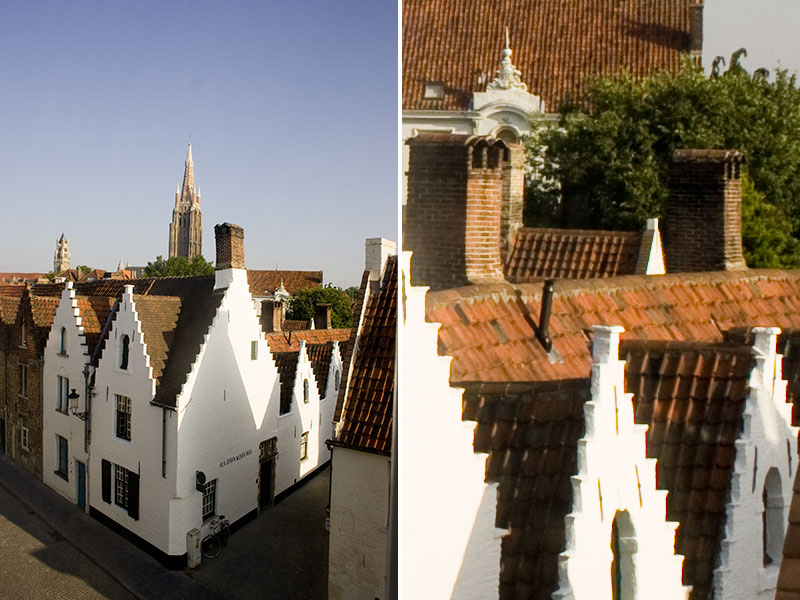 View from our hotel window in Bruges. Early evening as we got ready for dinner we could here the endless clip-clop of the horse-driven carriages pass by this side street.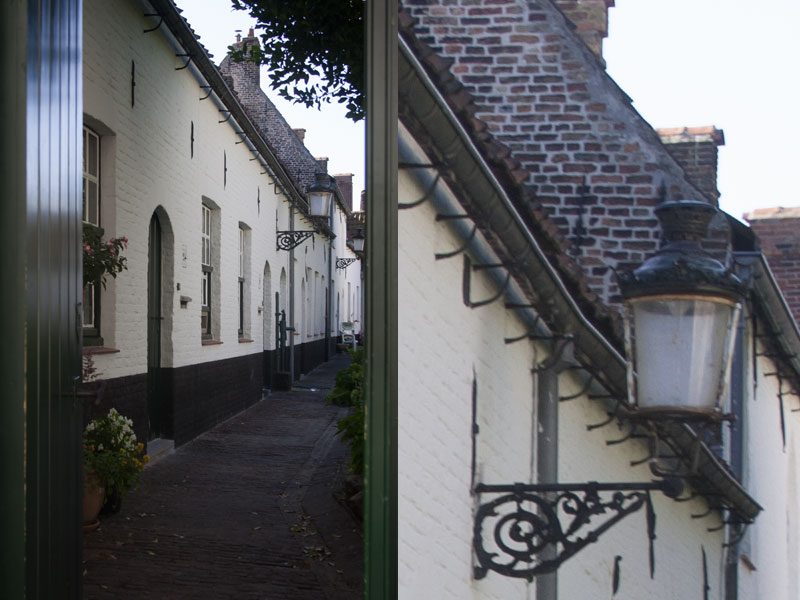 The Godshuis are houses forming an inner complex around a courtyard which serve as almshouses. The tradition began in the 14th century and Bruges still many of these homes.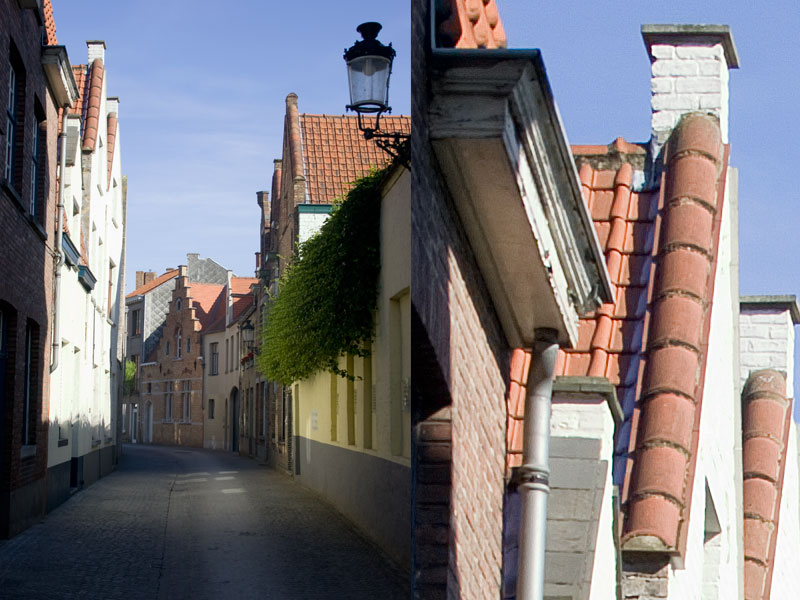 Thankfully I wore very comfy shoes. The streets are gorgeous but those cobble stones aren't so kind.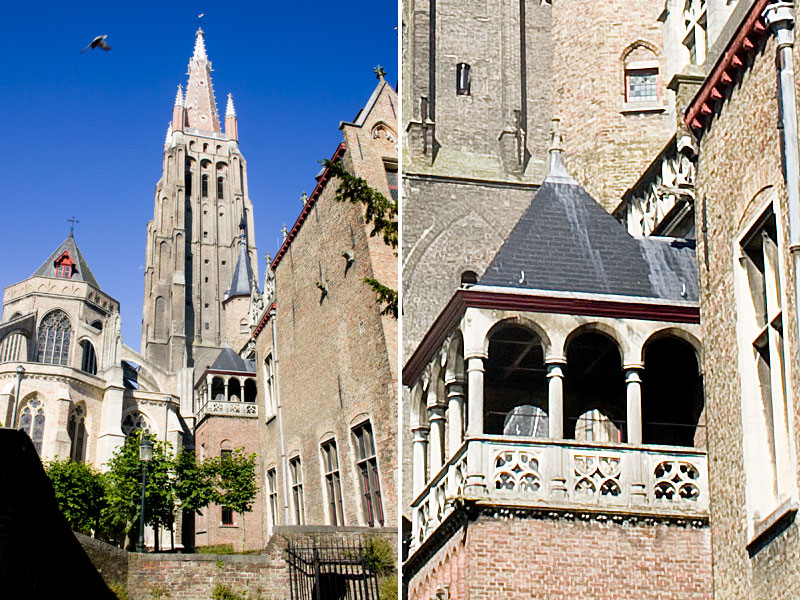 I don't care how many times you see this church you just have to take another picture of it. Our Lady's Church was built between the second half of the 13th century and the late 15th century. The tower reaches 122 meters.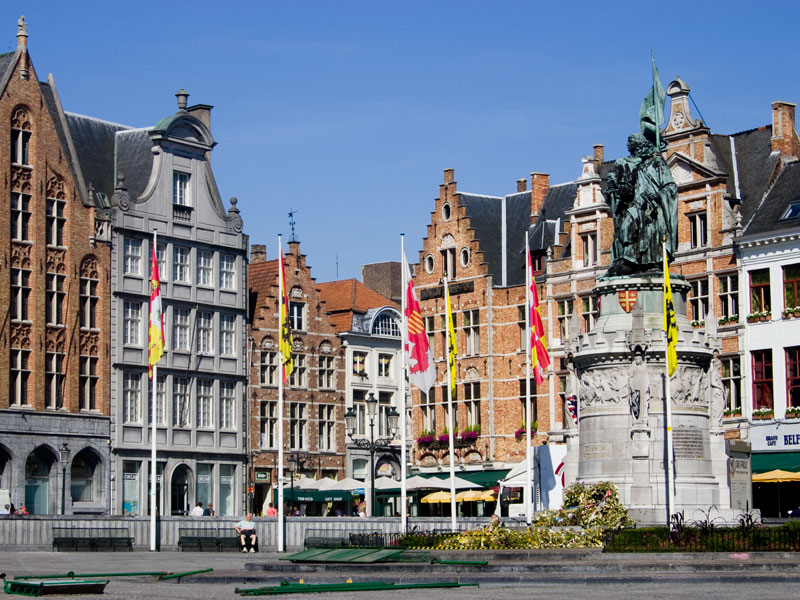 The medieval heart of the city.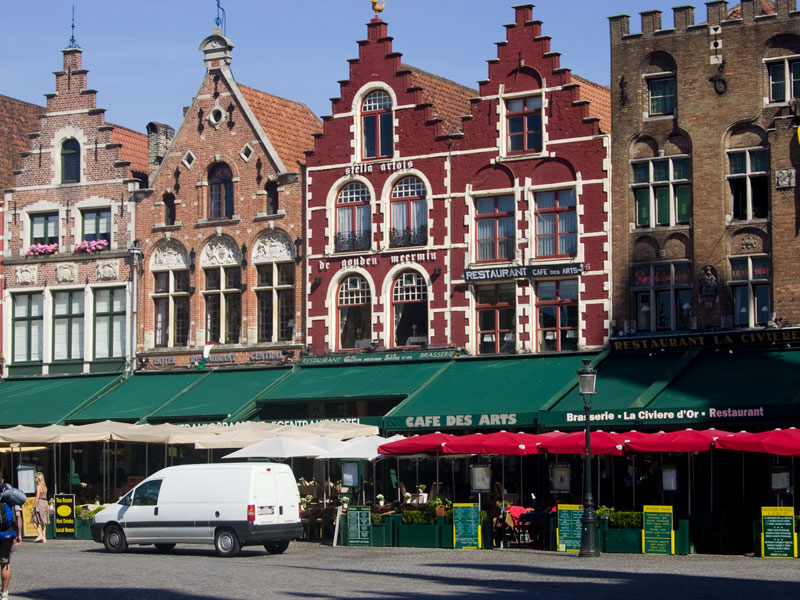 Looking for a place to eat or some souvenirs? This is the place to be. There are lots of both.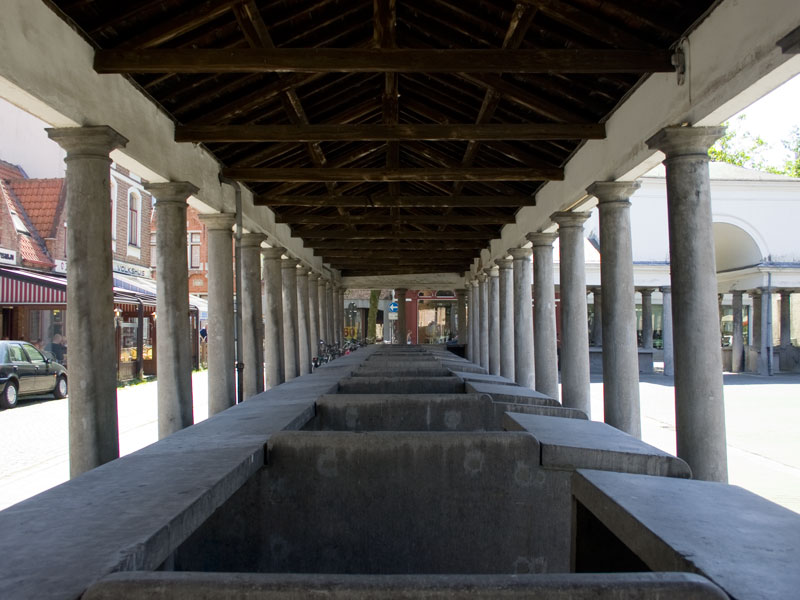 Fishmongers having been selling their produce at the Fish Market for centuries.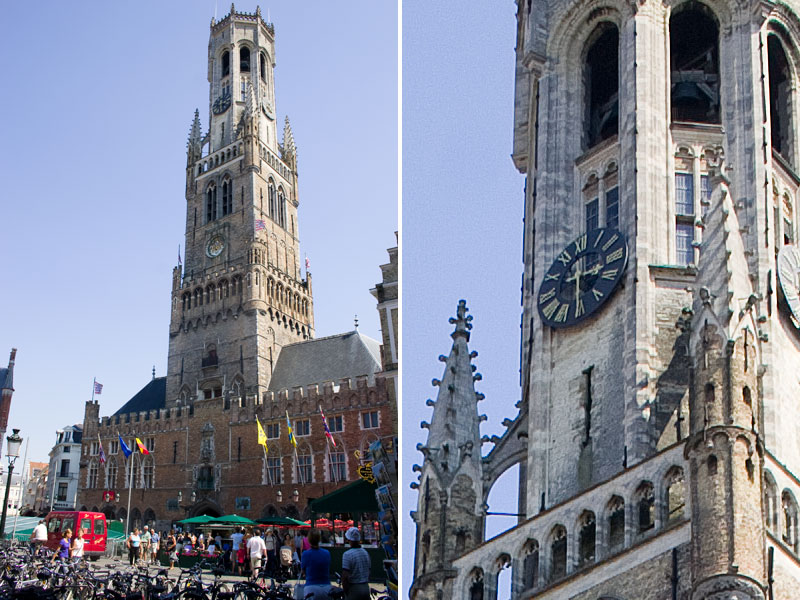 Built in the 13th century this beautiful belfry has 366 steps and is now on Unesco's World Heritage List.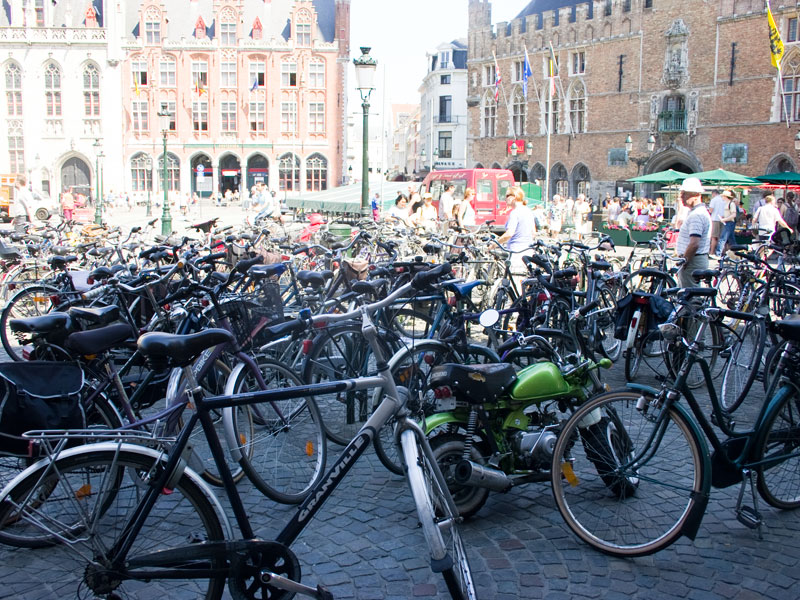 Watch your step or you could be run over by a horse-drawn carriage or a bike. Bruges is definitely a city for bike lovers.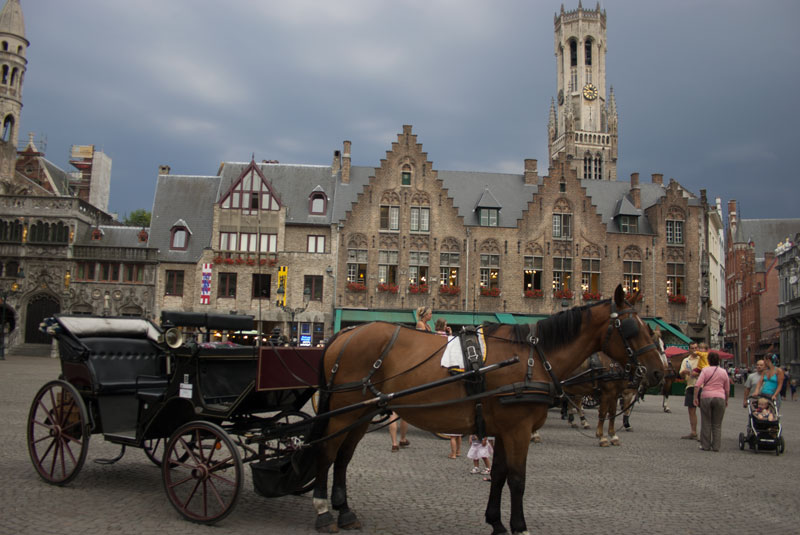 Next to The Market is this impressive square.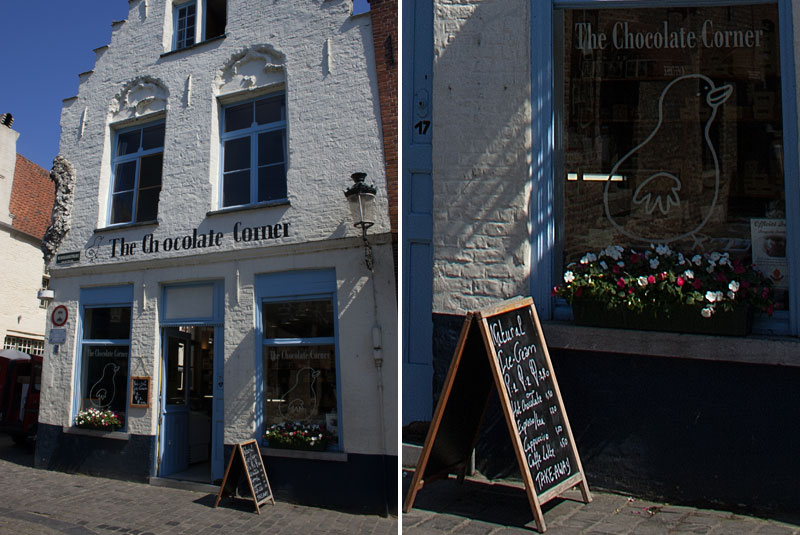 I lost count of the chocolate shops I saw, and okay, visited.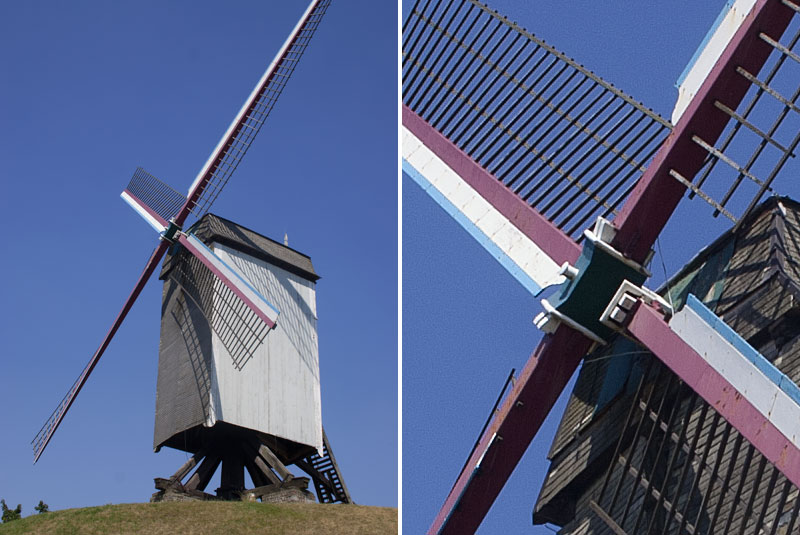 Four windmills grace the eastern wall of the city.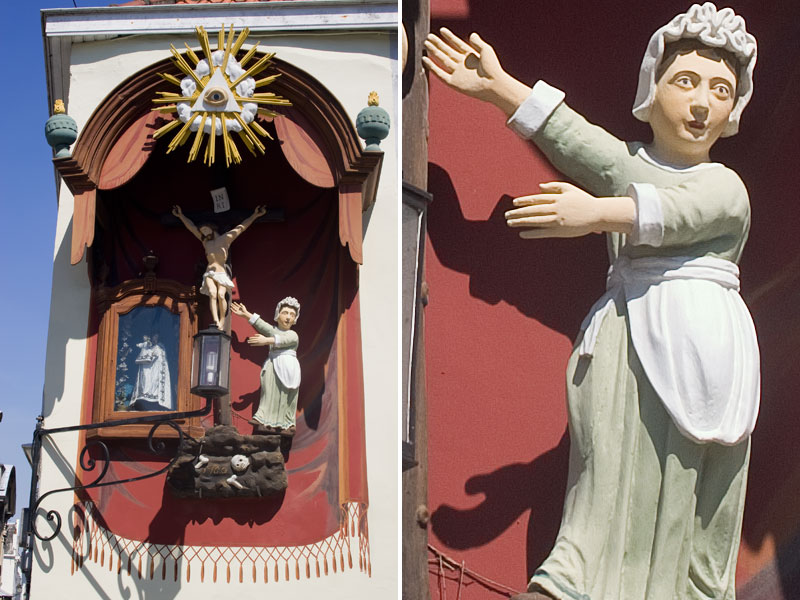 I was fascinated by the detailed altars I saw on quite a few houses in Bruges.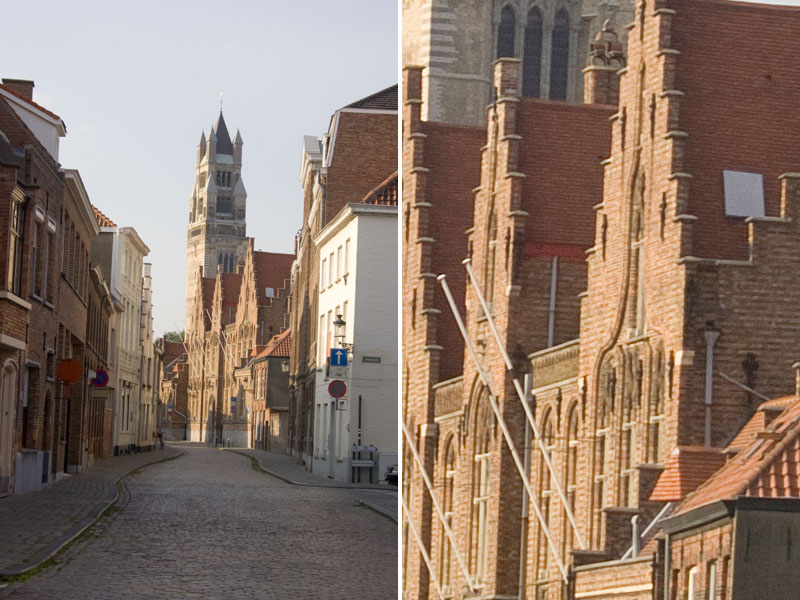 The 13th century St Saviour's Cathedral is the city's oldest parish.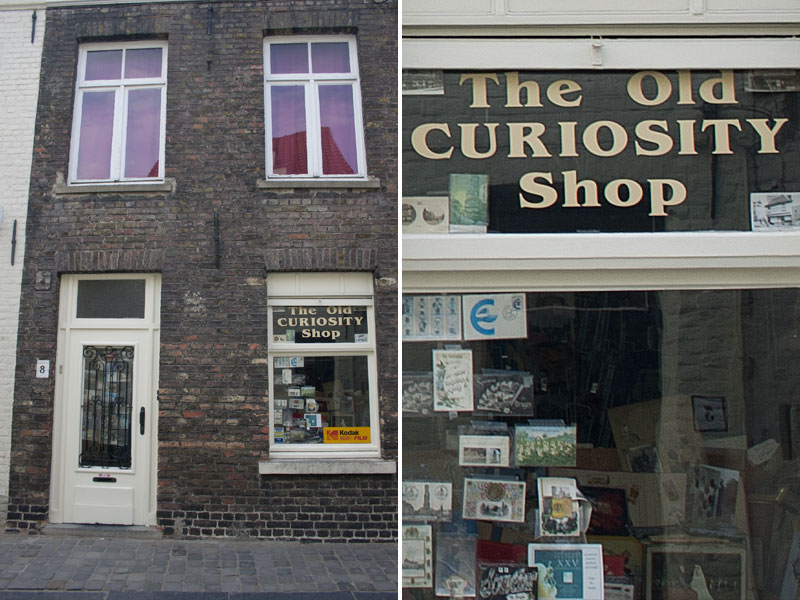 One of my favorite stops in Bruges was this small shop. A collector's dream filled with old postcards, antique coins, collectible stamps, etc. My only regret was walking away with a few things planning to return only to find out the owner had closed shop for the rest of the week to go to a flea market somewhere else in Belgium.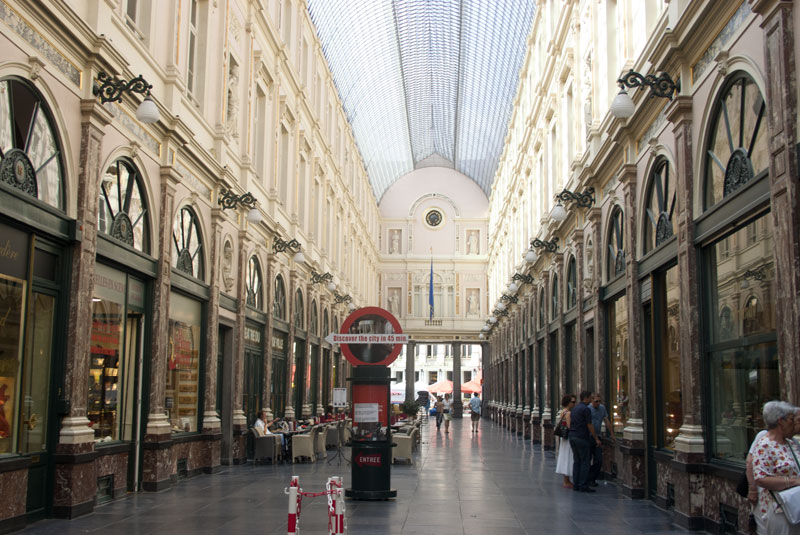 Unintentionally, my first stop in Brussels was the Galeries St. Hubert. First opened in 1847 here you can find an eclectic mix of fashion, cafes, chocolate stores and lots more.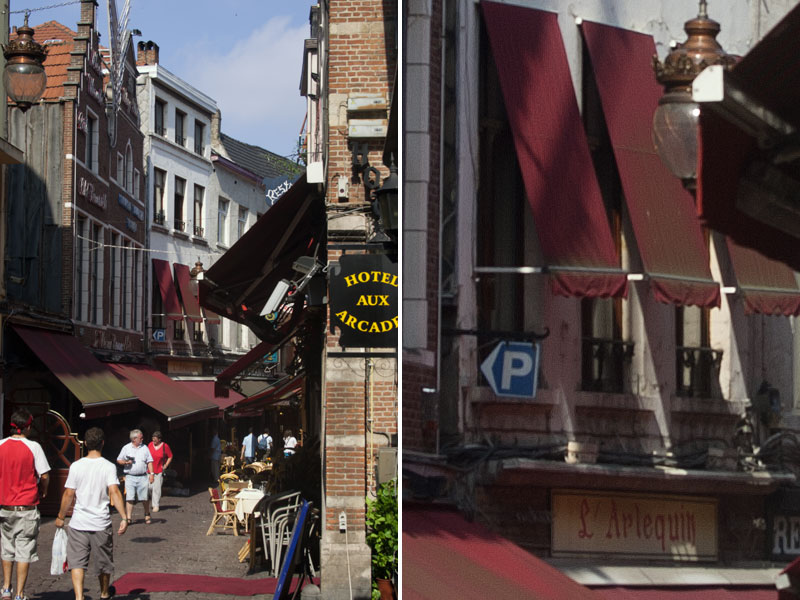 A busy street in Brussels.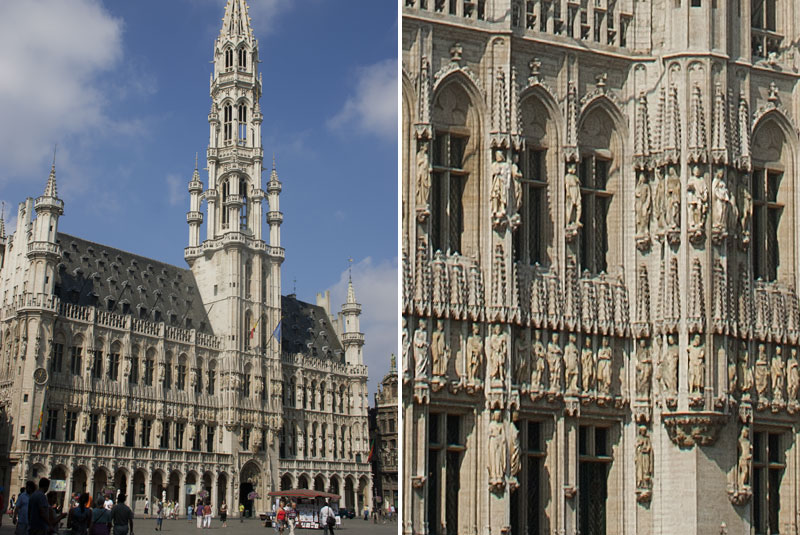 This splendid town hall is found in the central square.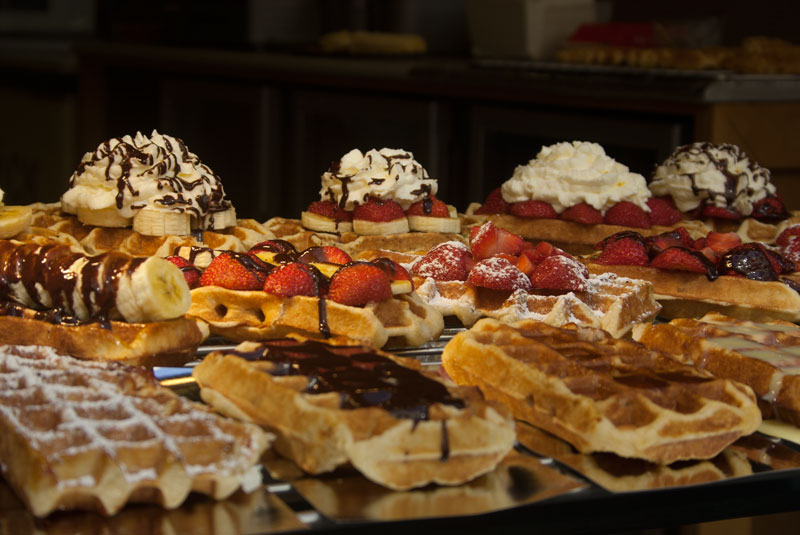 Belgian waffles anyone?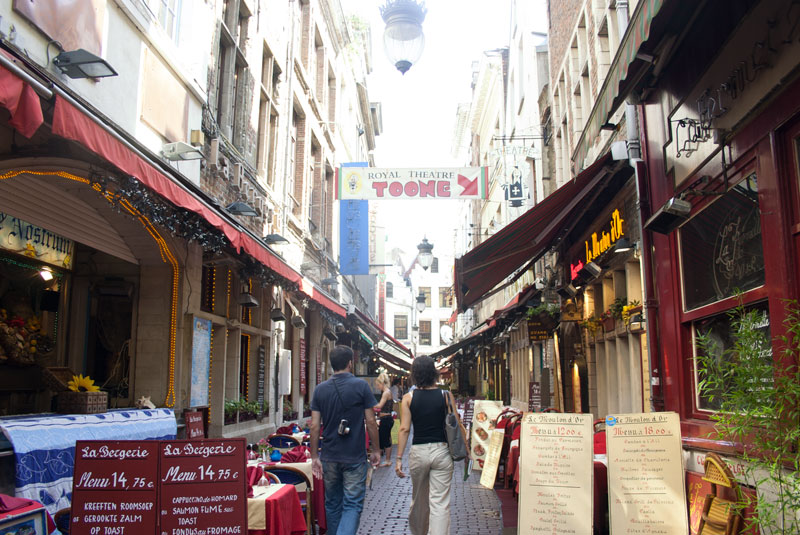 Step into the food neighborhood. More than 70 restaurants line the streets in this area near the Grand Place.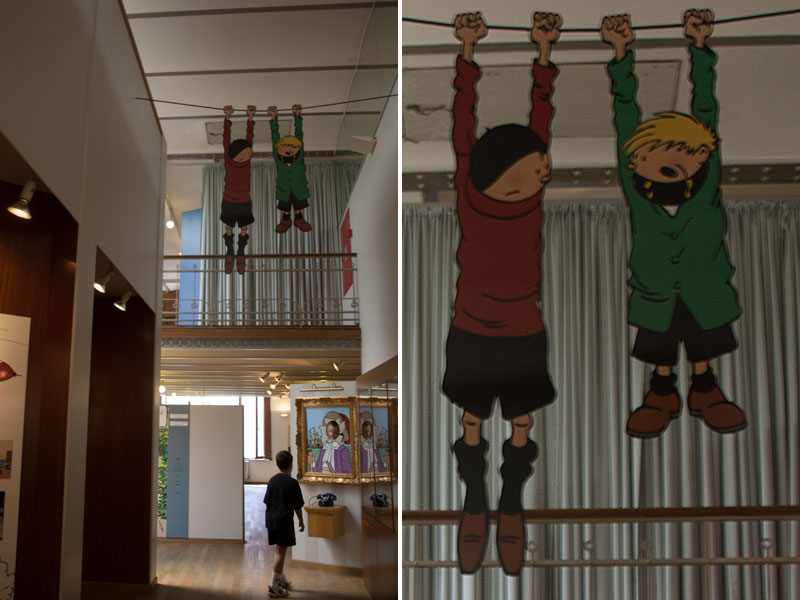 Finally, if you are a comic book fan a visit to the Comic Strip Museum in Brussels is a must.