We went to a flea market yesterday and I had such a fun time looking through maps, postcards and of course books.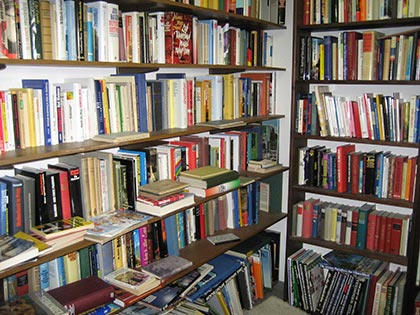 I always try to visit a flea market when I'm in Germany because I'm always on the lookout for vintage items I can use in my journaling or other crafty pursuits. In the past I've bought stamps and postcards but this time I think I really hit a treasure trove as I found these gorgeous old books.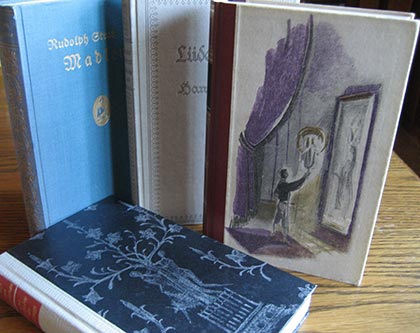 Aren't they lovely? The blue and gray books have very simple but nice covers. Their spines are what make them stand out as they've got some lovely inlay designs. But I especially like the books with the illustrations on the covers. I don't think I've really seen books like these before.
My first thought was that I wanted to use these for altered book projects but they really are in pretty good condition and with a bit of restoration they could look wonderful. Problem is, I know very little about book restoration.
Hmm, I guess I'll have to think on it and see what I end up doing with them.
Anyway, I must get going now because we are off to Braunschweig today to visit one of my favorite bookshops (Graff), have some currywurst and spend an evening with a good friend.
I hope you all have a wonderful weekend!