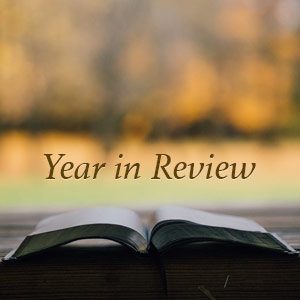 It's always so interesting to look back over my reading year. I enjoy thinking back on books that I loved, the new authors I may have discovered and of course any surprises I had in my reading. This year, was going great until about mid-Summer when I started a new job and my reading fell off quite a bit. So let's see exactly how I did.
Here are my stats for 2018:
My favorites in Fiction: Shelter by Jung Yun, Good Evening, Mrs. Craven by Mollie Panter-Downes, This Could Hurt by Jillian Medoff, and The House Next Door by Anne Rivers Siddon
My favorites in Mystery: City of Lies by Victoria Thompson, Sworn to Silence by Linda Castillo, and To Die But Once by Jacqueline Winspear
Other Genre Favorites: How To Travel Without Seeing by Andres Neuman, The Bright Hour by Nina Riggs and Can't We Talk About Something More Pleasant by Roz Chast
The Numbers:
Total books read in 2018: 50
Books by women: 42
Books by men: 8
Fiction: 15
Mystery: 25
Non-fiction: 4
Romance: 2
Short Story Collection: 1
Graphic Novel: 1
Poetry Collections: 2
Books in translation: 6 (Spanish, Arabic, Norwegian, Italian, Slovak and Swedish)
Audiobooks: 5
Challenges participated in: 6
Challenges completed: 0
This year was not quite as good as last in that I read 15 fewer books but I still managed to read across several genres with mysteries still being way ahead of the other genres. I was very happy to see two works in translation from languages that I think are probably less represented in the world of books in translation.
The biggest surprise for me were the audiobooks. I listened to five! I've always had a commute of about 30 minutes at least but I feel like I finally have found a way to make audiobooks work for me. I typically choose mysteries or "lighter" fare to listen to in case I miss something I don't feel lost. I don't listen to books on my commute exclusively. Sometimes I want to hear NPR or listen to music but I'm very excited about having something else I can rely on for my drive.
Let's talk about challenges for a minute. This is the second year in a row that I participate in that many challenges and don't complete them. I don't feel bad but at the same time I'm thinking of taking a break. I think I'll still join in reading events like Nonfiction November and German Literature Month but no year-long commitments.
How about you? Did your year turnout like you thought it would or any big reading goals for 2019?
Thank you for sharing the book love with me. I always enjoy your comments and visiting with you via our blogs. I hope you have a fabulous year ahead! Happy New Year!
Smiles,
Iliana