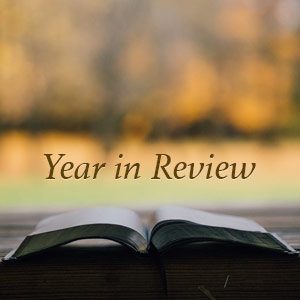 I'm excited about selecting my first read for 2018 but before I get ahead of myself it is time for my yearly roundup. This is always such a fun post to write because I can think back on those books that filled my hours. So let's get into what I liked, how many books I read, and all those other fun stats.
Here are my stats for 2017:
My favorites in Fiction: Eileen by Ottessa Moshfegh, Olive Kitteridge by Elizabeth Strout, The Winter People by Jennifer McMahon and Sense & Sensibility by Jane Austen
My favorites in Mystery: Confessions by Kanae Minato, The Dry by Jane Harper, Magpie Murders by Anthony Horowitz, Daisy in Chains by Sharon Bolton
Other Genre Favorites: Big Magic by Elizabeth Gilbert, When Breath Becomes Air by Paul Kalanithi and Hughes Poems by Langston Hughes
The Numbers:
Total books read in 2017: 65
Books by women: 50
Books by men: 15
Fiction: 23
Mystery: 28
Classics: 2
Non-fiction: 3
Essays: 1
Romance: 1
Short Story Collection: 2
YA: 0
Graphic Novel: 1
Poetry Collections: 3
Sci-Fi: 1
Books in translation: 8 (Japanese, Danish, French, Swedish (3), Hebrew, Spanish)
Books from the library: 16
Challenges participated in: 6
Challenges completed: 1
I read almost 10 more books than last year and as usual fiction and mystery are the genres where I read the most but I was happy to see quite a bit of variety and this year I even added sci-fi and essays to my reading. The only reading the challenges I completed was the R.I.P. Challenge but I may still complete the Japanese Literature Challenge as I have until the end of January for that one.
While I continue to read books in translation, I didn't read quiet as many as last year and three were Swedish translations. The reason for that was that as we went to Sweden for part of our vacation I wanted to read books set in areas I would be visiting. I read three mysteries set in Gothenburg, Stockholm and Fjallbacka which were cities we got to visit. Let's see where we go next year.
Looking forward to 2018 I would like to continue reading across genres and adding more books in translation. Thanks to World Literature Today I have no shortage of books in translation to choose from so I should be set.
As always, I've enjoyed sharing another reading year with you. Thank you to everyone who makes this such a great community. My only complaint is that I end up adding too many books to my wishlist thanks to you. Ha. Upcoming, I have posts on my first book of the year and reading challenges for the new year. For now I wish you health, happiness and lots of good books in 2018. Happy New Year!
Smiles,
Iliana