As I mentioned a couple of weeks ago I've already been eyeing a lot of challenges for '09 and have finally decided to jump in and join the Latin America Reading Challenge hosted by Katrina. I mean, I was born in Mexico, it'd be a crime if I didn't join this one right? hee.
Here's the scoop on the challenge: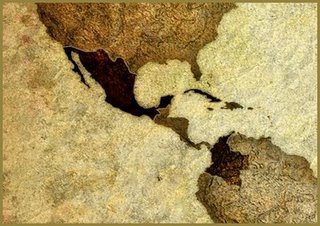 This challenge will run for 4 months, between the 1st January – 30th April 2009. The aim is to read a 4 books from Latin America, these can be fiction or non-fiction the mix is up to you. The books can be used as part of other challenges, but must be finished between the dates of the challenge.
There are a couple of options to choose from but I'm going to go with Free Choice which is read any four Latin American books. Now, my personal challenge though is that the books I'll be reading will all be in Spanish. I used to read a lot more books in Spanish but in recent years I've stopped doing that and I really shouldn't have. Another good thing is that these books are also all from my stacks.
Here is my list for now… I tend to make changes as I go along:
Wish me luck! Oh, and I'll let you know about the other challenges I'm joining. I've found a few that I really can't pass up.