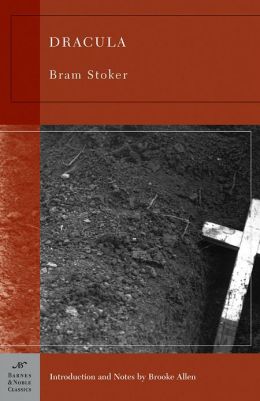 "What manner of man is this, or what manner of creature is in the semblance of man? I feel the dread of this horrible place overpowering me; I am in fear — in awful fear — and there is no escape for me; I am encompassed about with terrors that I dare not think of…"
Dracula
By Bram Stoker
I don't need to tell you what the story is about because I think we all know it right? So I'll just tell you more about my reading expectations and experience.
I have always loved the story of Dracula from what I saw on film and via other writers' imaginings. I've read many stories that featured vampires like the Anne Rice books and the Twilight series. I've read graphic novels, romance novels, and horror novels, but something always made me stay away from this classic book.
Why? I think my expectations were very high and I was a bit hesitant to read it and feel letdown. What if I hated it? So, with this R.I.P. Challenge I thought that's it I'm going for and friends, I loved it. This will definitely go on my list of favorites for the year and here are just some observations:
I love stories that are in told via letters or journal entries. I'd heard before that both of these were used in Dracula but I don't think I realized that the whole story was narrated that way. And, I especially loved this quote from Mina's journal entry: "I am anxious, and it soothes me to express myself here; it is like whispering to one's self and listening at the same time." As an avid journal keeper myself I totally get this.
I was surprised that even though I knew the story it still managed to be creepy and suspenseful. Yes, sometimes the description went on a bit too long but it served to create a rich atmosphere filled with suspense.  I can only imagine how scary this story must have been back when it first came out in the 1897.
Finally, my favorite part of the story was the beginning when Jonathan Harker has arrived at the castle and meets Dracula. Jonathan's growing sense of alarm at what he is witnessing made this a page-turner for me.
Source: Personal copy