Greetings from Gifhorn, Germany! We arrived a few days ago and I'm so enjoying our vacation. Getting in lots of rest, reading and bike rides. We are spending some days with my husband's family before going on to other travels and it's nice to just let go of all the stress from work and daily stuff.
We went to a wine festival yesterday and I savored a bit of wine. I'm not usually a fan of white wines but this Riesling was so refreshing on a warm afternoon. The temperatures, although a bit warmer than I expected, are still such a nice relief from the 100s back in Texas.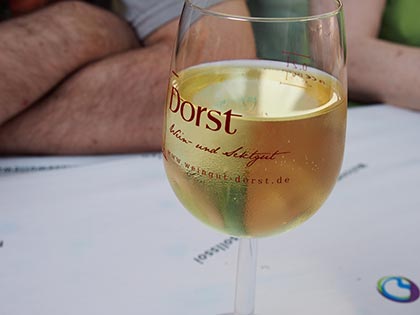 In between naps and enjoying goods from the bakery – oh the cakes! – I've been doing a lot of reading. I just finished For the Sake of Elena by Elizabeth George and earlier A Mortal Curiosity by Ann Granger. In both books I found the mystery aspect not to be as strong but both were enjoyable reads for their characters. Now I've moved to another mystery and this one definitely feels more gritty, Field of Blood by Denise Mina.
What else have I been up to? Well today we rode our bikes to the city center to do a bit of looking around.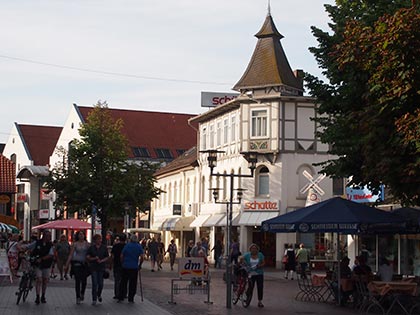 The wine festival is still going on and I saw a lot of sales as we walked along.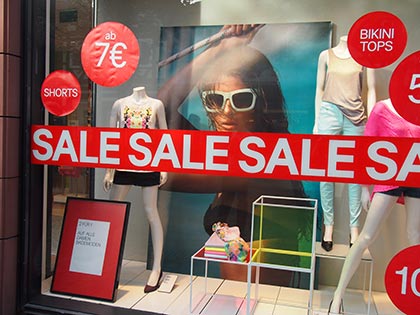 Oh and I forgot to mention that we went to the Graff bookstore in Braunschweig earlier in the week and I bought The Unseen by Katherine Webb. I had said no book shopping on this trip but we had a gift certificate to use and besides, who am I kidding, I can never go without buying a book on vacation. It's a must.
Anyway, I hope your are all enjoying some great summer reads. More travel tales soon.