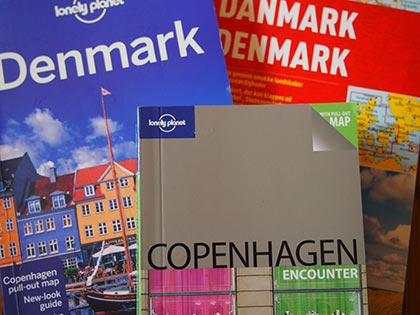 Now that we've had a few days to relax with family here in Germany we are setting off to Denmark! We've never visited before so we are excited about it. We hope to meet up with some friends in Denmark as well and see a few cities over the next days.
The bikes are loaded in the car, I've got my camera ready, my journal and of course some Danish reading material. On my Kindle I have some fairy tales by Hans Christian Andersen and The Boy in the Suitcase by Lene Kaaberbol and Agnete Friis.
It's so nice being on vacation and having more time to read. I finished the wonderful Excellent Women by Barbara Pym although I won't have a chance to blog about it in time for the Slaves of Golconda discussion. I do look forward to reading everyone's thoughts on it. And, I'm halfway through a good thriller.
Alright it's getting late and we are hitting the autobahn early. Have a wonderful weekend and I'll check back soon.